---
BILL
JACKAMEIT'S
STUDEBAKER
PAGE
---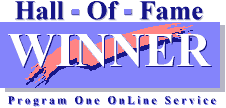 ---
---
Welcome fans of the pride of South Bend. I am a long-time Studebaker fan and Studebaker Driver's Club member, having owned a 1957 Silver Hawk in high school and a 1959 Lark Regal Hardtop in college. Since then, I have owned other Studes as hobby cars including a 1962 Champ Pickup, a 1964 Canadian Commander Special, a 1962 GT Hawk, a 1960 Lark Regal 4-door, a 1957 Silver Hawk (not the same one I owned in high school -- that one I wrecked) and a 1949 Champion Starlight Coupe. My current Stude is a 1964 Challenger Wagonaire sliding roof station wagon. I will build this page as time allows. If you have any suggestions or comments, please send me a message. Both text and image contributions are welcome.
---
STUDE OF THE MONTH
DECEMBER 2013
1948 Studebaker M16 Pirsch Fire Truck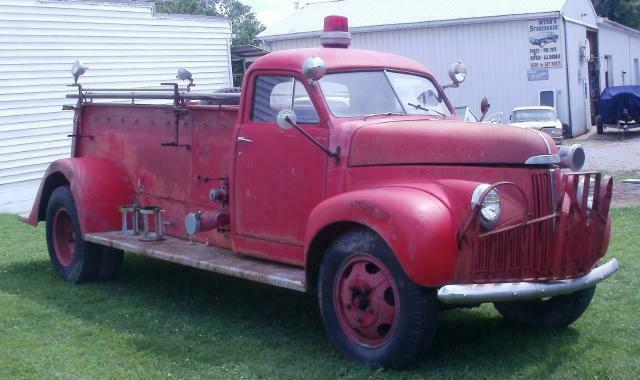 Rear Angle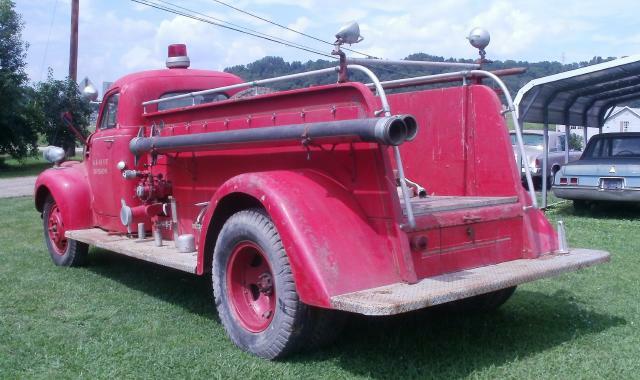 Side View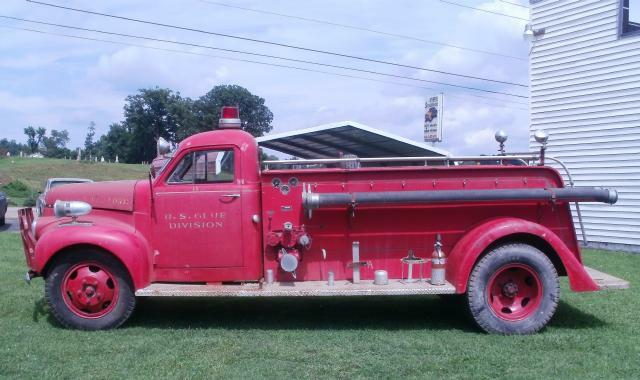 Rear View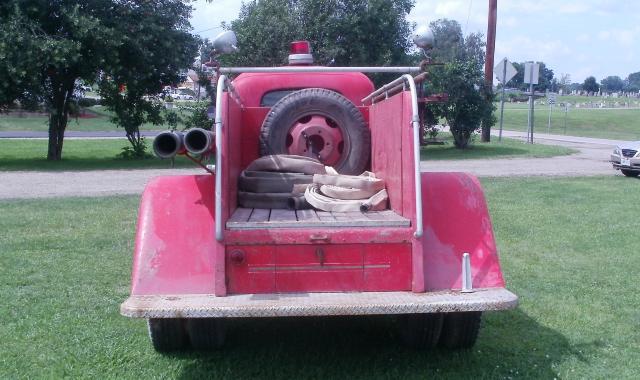 Under the Hood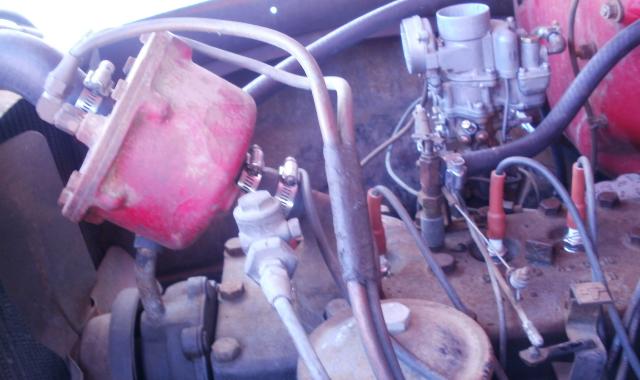 This 1948 Studebaker M16 Pirsch Fire Truck is owned by Jerry Eisner and Jamie Seeburger of Columbus, Ohio. It was built on a Studebaker M16-28 cab and chassis by Peter Pirsch and Sons of Kenosha, Wisconsin. M16's used the Commander 226 cubic inch engine rated at 94 horsepower. Pirsch built a variety of fire apparatus including aerial trucks and pumpers from the 1920's to the 1980's. Pirsch used their own chassis as well as chassis units from Dodge, General Motors, Mack, International, Diamond T, Ford, and Studebaker.
Jerry and Jamie acquired the truck in July 2013. This is their first venture into antique vehicles. Jamie's dad has a Studebaker pickup and has recently required an Avanti so there is a family connection. The truck will be driven regularly in shows and has already taken a first in class at its first show. Here is a picture of the truck's Pirsch identification plate and here is a head-on view showing the brush guard, fender mount siren, dual front spot lights, and roof light.
The truck has an interesting history. It served its entire productive life on the grounds of the U.S. Glue Corporation factory, just south of Milwaukee. When Jerry and Jamie acquired the truck, it had just 15,217 miles on the odometer and was in running condition. The truck was in need of a little TLC, so it was driven to Myers Studebaker Parts and Repair in Duncan Falls, Ohio. Jerry says that during the trip "her top speed was 39 miles per hour downhill with the wind at her back." The truck is now safely home and stored for the winter.
Thanks to Jerry for sending the pictures and infornation about this great truck.
If you own or once owned a Studebaker or related vehicle and would like to see your car as "Stude of the Month" or in the "Cool Studes" section, or if you have other pictures or material that you would like to contribute to this page, please e-mail me here. I can accept either electronic or hard copy images. The Main Page is issued every other month so the next edition will be February 2014.
---
All of the previous editions of the Main Page going back to October 1995 have been reposted. In the process of reposting the pages, I have made corrections and revisions as needed, and in some cases added material that was not used when a page was first posted due to download speed and file storage limitations. A complete list of Main Pages and Studes of the Month with links to each is located here.
If you have a particular interest in Bullet Nose Studebakers, visit Bill Junge's Bullet Nose Paradise which is dedicated to the 1950 and 1951 Bullet Nose models.
---
BONNEVILLE SPEED WEEK
STUDEBAKER SALT FLATS RACERS
ELECTRIC POWERED 1950
STUDEBAKER PICKUP TRUCK
STUDEBAKER NATIONAL MUSEUM
PICTURES FROM MY VISIT
VIRGINIA MUSEUM OF
TRANSPORTATION STUDEBAKERS
---
Another Cool Stude
1947 Studebaker Champion Business Coupe


Rear View


Side View


Interior and Dash


Under the Hood

This rare 1947 Studebaker Regal Deluxe Business Coupe is qwned by Charlie Van Natter of Pearland, Texas. It was purchased in April 2013 from Mecham Auctions. This car appeared in the movie "Gangster Squad" starring Sean Penn, Josh Brolin, Ryan Gosling, and Emma Stone. It was driven by actor Giovanni Ribisi in a brief action scene about 30 minutes into the movie. It is dark blue with one repaint and is equipped with a three speed manual transmission with overdrive, Climatizer heater and defroster, and factory push-buttom radio.
Production of Champion business coupes in 1949 was 8,600 of which 3,309 were Regal Deluxe models. The Regal Deluxe featured stainless steel windshield and rear window moldings and stainless steel rocker moldings. Unlike the five-passenger Starlight Coupe, business coupes did not use a one-piece windshield. Business coupes were designed to be used by traveling salesmen and featured an extra large trunk with no rear seat. Production of Chamipon business coupes dropped by about half in 1948 and again by half in 1949 when only 2,360 were built.
Charlie owns Pegasus Motor Cars in Pasadena, Texas. Pegasus specializes in paint and body repairs and custom work for classic and exotic cars as well as everyday drivers. Thanks to Charlie for sending the pictures and information about his rare Studebaker.
---
DAN'S STUDEBAKER CROSSWORD PUZZLES
Dan Armstrong from Mansfield, Texas has created a number of crossword puzzles and games for car nuts. These are available on-line at Dan's Extreme Car Puzzles. Dan has a strong interest in Studebakers, particularly the 1956 Sky Hawk, the performance equipped 1963 Lark Daytona, and the performance equipped 1963 and 1964 GT Hawks. The Studebaker crosswords are copyright by Dan Armstrong and are used with his permission. Thanks to Dan for providing the link and the downloadable Studebaker crossword puzzles for readers of this page to enjoy.
---
TEST YOUR STUDEBAKER KNOWLEDGE!
---
PRETTY IN PINK
Custom 1952 Studebaker Champion Sedan


With Matching Golf Cart


Under the Hood

This Custom 1952 Studebaker Champion Sedan belongs to Michelle Lundeen of Surprise, Arizona. Michelle's car is a 1952 model with a complete 1950 bullet nose front. Bill Junge took the pictures at the October 2013 Run to the Sun Car Show in Lake Havasu, Arizona. Bill writes that Michelle had quite a story about the car and how it was assembled and given to her by some customers of her bar. That would explain the "Tavern" license plate on the front bumper. The car was displayed with a matching pink golf cart and several very large pink flamingos.
The Relics & Rods Car Club's annual Run to the Sun Car Show is one of the largest car shows in the Southwest. The show typically features over 800 entrants consisting of 1972 and older cars and trucks. The 2014 show will be the 37th annual event and will be held October 16 through 18.
Thanks to Bill Junge for sending the pictures and information.
---
Nick Bodemer's Studebaker Dealer Inventory Project was started in June 2011 and includes a growing number of pictures, articles, ads, and other items related to former Studebaker dealerships. Well worth a visit. If you have a Google account you can join the site through Google Friend Connect.
---
STUDE MISCELLANY
1935 Studebaker Hearse


1936 Studebaker Funeral Lead Car

Allen Krodel of Yorkville, Illinois sent pictures of a 1935 Studebaker Hearse with body by Superior Coach Company and its companion 1936 Studebaker Funeral Lead Car. The information placard indicates that the 1935 Hearse is a Dictator and has a combination Ambulance and Hearse body. Both vehicles are owned by the Raasch-Raetz Funeral Home of Milwaukee, Wisconsin. They are available for funerals between April and October. As Al says, the hearse would be a really classy last ride for a diehard Studebaker fan.
The pictures were taken in August 2013 at the Milwaukee Masterpiece Car Show where Al was showing his 1951 Aston Martin DB2. The Milwaukee Masterpiece is a weekend-long annual event celebrating the rich history and beauty of automobiles and motorcycles. Exhibitors come from from across the United States, Canada, and Europe. The show has grown each year and is well on its way to becoming a world class event.
Thanks to Al for sending the pictures and information.
Built 1962 Lark Pace Car Model

Rear Angle
Pat Nagy of Wolverine Lake, Michigan sent some pictures of a built 1:25 scale 1962 Studebaker Lark Convertible from his collection. Pat acquired this model already built about 10 years ago at a flea market. It does not have any manufacturer information on the base but appears to be a Jo-Han kit model some of which were molded in black. The model was painted yellow over the original black and is decorated as a Pace Car for the 1962 Indianapolis 500 Race. Here is an unbuilt example of the Jo-Han kit that was listed on eBay. Nicely done but the "real" 1962 Lark Daytona Convertible Pace Car was white.
Studebaker intended to use the new Avanti as the 1962 Indy Pace Car but it was not ready in time so a Lark Daytona Convertible was substituted. Indy tradition is that the winner of the race is presented a street legal pace car. In this instance, race winner Roger ward was allowed to upgrade to a Studebaker Avanti. This was the last time that an independent car maker paced the Indy 500.
Thanks to Pat for sending the pictures and information about this model.
---
Did you know that Michael Kelly's New Avanti Motor Corporation signed a deal to produce the VW based Brazilian Puma Sports Car? I didn't think so! The deal fell through when Kelly ran out of money. To learn more about the Puma, visit my Puma Sports Cars Site.
---
STUDE TOY OF THE MONTH
M2Machines 1954 Studebaker 3R Truck





M2Machines continues to issue variations of its 1:64 scale Studebaker C Cab casting. The latest issue is a 1954 3R Pickup in the Drivers Series as ahown above. Another recent issue is a two pack of 1954 3R Pickups the Auto-Lift Series. The Drivers Series version is from Release 20 in that series and the Auto-Lift two-pack is from Release 10 in that series. The Drivers Issue comes in a cardboard window box and is a limited edition of 5,000. The Drivers Issue is painted Vista Green which was a 1954 only color.
The most obvious C Cab exterior design changes for 1954 were the restyled ivory-colored grille with four horizontal openings and headlights set into the grille and the switch to a single-pane curved windshield. These changes are reflected in the M2Machines model as can be seen in this front view.
Studebaker 3R Series trucks were only produced for eight months in 1954 so production was relatively low compared to the 2R Series produced from 1948 to 1953. The 3R Series was replaced by the E Series in 1955. The E Series still used the C Cab but had further design changes including a larger rear window.
More toy Studes can be found in the Stude Stuff area of this page and on my Studebaker Toys Home Page.
Click here for information on ordering hard to find Studebaker toys made by manufacturers such as Johnny Lightning, Racing Champions, Hot Wheels, Matchbox, Muscle Machines, Maisto, and EKO.
Scratch Built Resin 1964 Studebaker Daytona

Tim Palmer of Fairbanks, Alaska made this scratch built 1964 Daytona Hardtop from a block of resin. Tim started making Bricklin models and has expanded into Studebakers. Tim has created a very nice 1964 Daytona Hardtop model and looking for Studebaker fans who might be interested in owning a copy for themselves. Tim carves the original from a block of resin, makes a rubber mold, and casts additional copies in resin. The models are then hand painted and detailed. Here are examples of this model in red and blue. Further information is available on Tim's Brickin Factory website or you can contact Tim directly at tdpalmer@gci.net.
Studebaker Toy Treasures Book

Jim Geary's book Studebaker Toy Treasures is the standard reference collectors of Studebaker Toys. This wonderful book has 294 pages of color pictures and details on hundreds of Studebaker toys. Publication date is 2004 and just about every Studebaker toy and model produced up to that time is pictured and cataloged. Jim is making the book available for the reduced price of $28 including shipping. This is a great deal since most vendors sell this book for $39.95 plus shipping. Jim will sign the book if requested. Jim can be contacted at sanjim76@live.com or send payment to Jim Geary, 181 Allendale Hills Road, Franklin, NC 28734.
---
---
---
---
* * * This Page On Line Since October 1995 * * *
---
Published 12/1/2013