---
BILL
JACKAMEIT'S
STUDEBAKER
PAGE
---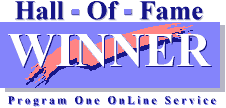 ---
---
Welcome fans of the pride of South Bend. I am a long-time Studebaker fan and Studebaker Driver's Club member, having owned a 1957 Silver Hawk in high school and a 1959 Lark Regal Hardtop in college. Since then, I have owned other Studes as hobby cars including a 1962 Champ Pickup, a 1964 Canadian Commander Special, a 1962 GT Hawk, a 1960 Lark Regal 4-door, a 1957 Silver Hawk (not the same one I owned in high school -- that one I wrecked) and a 1949 Champion Starlight Coupe. My current Stude is a 1964 Challenger Wagonaire sliding roof station wagon. I will build this page as time allows. If you have any suggestions or comments, please send me a message. Both text and image contributions are welcome.
---
STUDE OF THE MONTH
APRIL 2014
1948 Champion Rod with 1950 Front Clip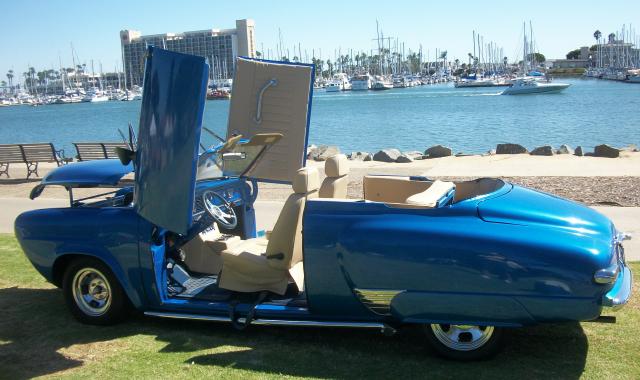 Front Angle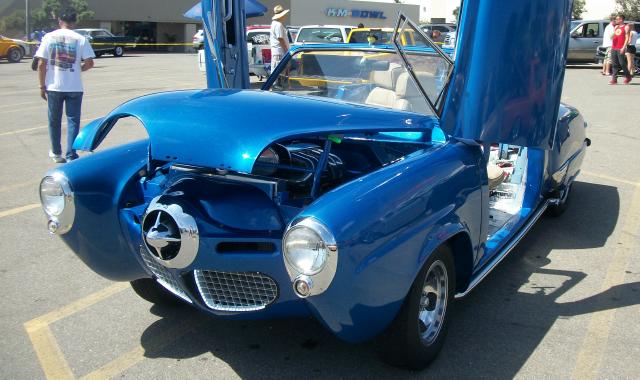 Passenger Side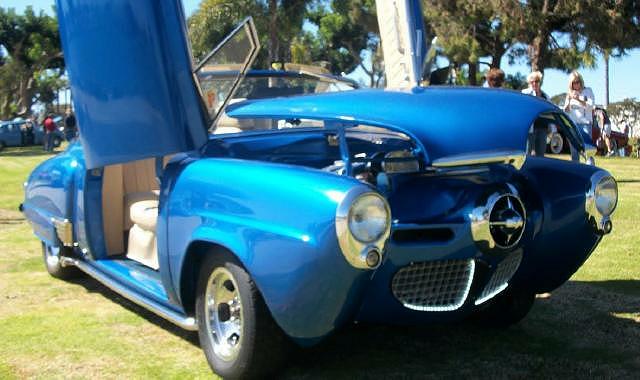 Swivel Bucket Seats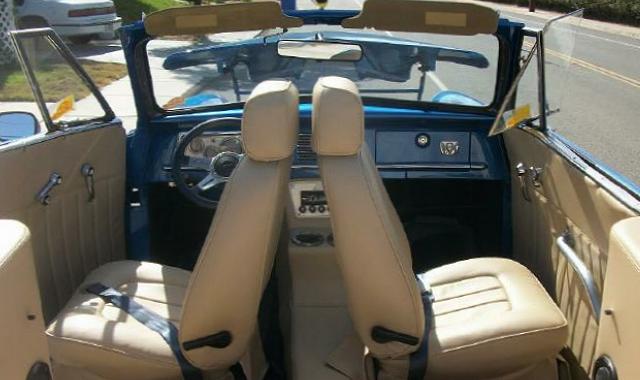 Interior and Dash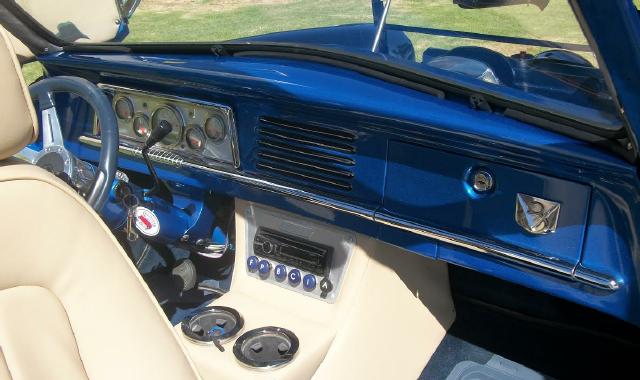 Under the Hood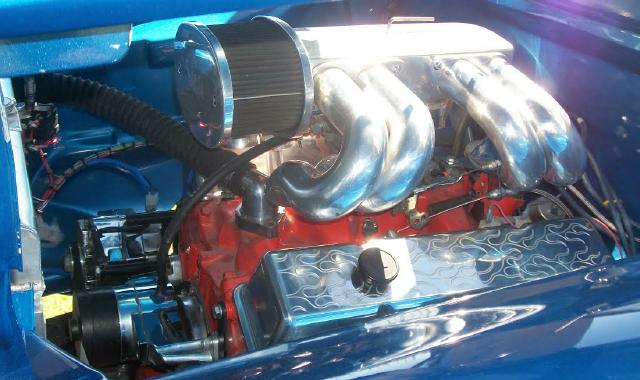 This cool 1948 Champion Street Rod "Studeolet" belongs to Howard Jones of Santee, California. It is powered by a Chevy 350 V8 engine with a GM TH350 automatic transmission and Ford Mustang II front end. Major features include Lambo vertical doors, front tilt hood, swivel seats, tilt steering wheel, lake pipes, rear fender skirts, LED lighting in the grille, and a 1950 Studebaker front clip. Here is a picture of the swivel seats turned outward for easy entry with the vertical doors up.
The car was built frame-off and the attention to detail shows. The doors were converted from a kit but required major work. The A pillar had to be removed and completely rebuilt. The battery is relocated from under the hood top the trunk and a full set of round white face analog gauges sits in the dash. The paint and interior are beautifully done. The exterior color is Corvette Speedway Blue. Howard even has a matching Golf Cart painted to match the Studeolet.
Thanks to Howard for providing the pictures and information about his sharp Stude rod.
If you own or once owned a Studebaker or related vehicle and would like to see your car as "Stude of the Month" or in the "Cool Studes" section, or if you have other pictures or material that you would like to contribute to this page, please e-mail me here. I can accept either electronic or hard copy images. The Main Page is issued every other month so the next edition will be June 2014.
---
All of the previous editions of the Main Page going back to October 1995 have been reposted. In the process of reposting the pages, I have made corrections and revisions as needed, and in some cases added material that was not used when a page was first posted due to download speed and file storage limitations. A complete list of Main Pages and Studes of the Month with links to each is located here.
If you have a particular interest in Bullet Nose Studebakers, visit Bill Junge's Bullet Nose Paradise which is dedicated to the 1950 and 1951 Bullet Nose models.
---
BONNEVILLE SPEED WEEK
STUDEBAKER SALT FLATS RACERS
ELECTRIC POWERED 1950
STUDEBAKER PICKUP TRUCK
STUDEBAKER NATIONAL MUSEUM
PICTURES FROM MY VISIT
VIRGINIA MUSEUM OF
TRANSPORTATION STUDEBAKERS
---
More Cool Studes
1950 Champion with 1951 Front Clip


Driver Side View

Howard Jones also owns this modified 1950 Champion Convertible. It has a 1951 front clip with a wide chrome 1950 bullet collar and a 1951 style silver plastic bullet. This one is powered by a 262 cubic inch (4.3 liter) Chevy V6 with dual exhaust. Most of the trim has been removed but it otherwise maintains a stock appearence. Here is a front view of the 1950 Champion Convertible with a 1950 chrome bullet and a rear view of both of Howard's Studes.
1963 Avanti Drag Car


Rear Angle


Hood Up


All Business Interior


Under the Hood

Bill Junge sent several pictures of Jack Sullivan's 1963 Studebaker Avanti Drag Car. The pictures were taken at the February 2014 Rockabilly Reunion Car and Motorcycle Show in Lake Havasu City, Arizona. The show is part of the annual Rockabilly Reunion event which also includes a music festival and vintage pinup pageant. It is billed as the largest 1950's themed rockabilly music festval and car show in the State of Arizona and the pinup pageant is billed as the largest of its kind anywhere.
Jack's Avanti was part of the Lake Havasu Drag Racing Association display at the show. Power comes from a monster big block Chevy 496 cubic inch V8. The interior is stripped and set-up for racing with rollover protection as required by National Hot Rod Association rules. The Avanti appears stock from the outside except for wheels, tires, and hood modifications to allow for the eight velocity stacks.
Jack also owns a 1949 Studebaker C Cab Pickup Street Rod that was on display. The engine in the pickup is almost as impressive as in the Avanti but the interior with its bench seat, tilt steering wheel, full set of VDO gauges, modern sound system, and fuzzy dice is much more civilized.
Thanks to Bill Junge for sending the pictures and information.
---
DAN'S STUDEBAKER CROSSWORD PUZZLES
Dan Armstrong from Mansfield, Texas has created a number of crossword puzzles and games for car nuts. These are available on-line at Dan's Extreme Car Puzzles. Dan has a strong interest in Studebakers, particularly the 1956 Sky Hawk, the performance equipped 1963 Lark Daytona, and the performance equipped 1963 and 1964 GT Hawks. The Studebaker crosswords are copyright by Dan Armstrong and are used with his permission. Thanks to Dan for providing the link and the downloadable Studebaker crossword puzzles for readers of this page to enjoy.
---
TEST YOUR STUDEBAKER KNOWLEDGE!
---
Nick Bodemer's Studebaker Dealer Inventory Project was started in June 2011 and includes a growing number of pictures, articles, ads, and other items related to former Studebaker dealerships. Well worth a visit. If you have a Google account you can join the site through Google Friend Connect.
---
STUDE MISCELLANY
Saved 1957 Scotsman Station Wagon


Side View


Rear View


Back on the Road in Texas

Ted Kistner of Salem, Oregon sent several pictures of a 1957 Scotsman Station Wagon that he pulled from a barn in Redmond, Oregon. Ted heard about the wagon at work. It was a one family owned vehicle that had been stored for about thirty years. Since it was kept inside, the Scotsman turned out to be straight and rust free. Fortunately, the owner turned down an offer from a potential buyer who wanted to cut off the top and convert the wagon to a pickup. Here is a front view of the Scotsman in daylight after all those years in storage. Ted saved the Scotsman from such a fate and sold it to David MacKenzie who lives in Texas.
David has worked on the Scotsman for several months and now has it running and licensed as an antique vehicle. Given that the car sat for 30 years there were some issues that needed to be resolved. For one, old gas that came out reddish-orange clogged up the carburator. David has remediated the fuel system and has redone the lighting, brakes, fluids, electronics, and some of the interior. He has also converted the windshield wipers from vacuum to electric. David indicates that he is enjoying the car and that he is ready to venture further than his initial six mile trip to a local gas station.
Scotsman Sedans and Station Wagons were produced for the 1957 and 1958 model years. They were low priced economy models that undecut the competition on price. The only chrome plating was on the front and rear bumpers and some minor parts. Hubcaps were painted and interiors were fitted with cardboard panels. Gray vinyl was the standard upholstery and rubberized floor coverings replaced carpeting. Most used the Champion flathead six but a samll number were built with V8 engines on special order. The Scotsman sold above expectations, and was the best selling Studebaker series for the 1958 model year.
Thanks to Ted and David for providing the pictures and information.
Needs to be Saved 1957 President Classic

John Baker sent this picture of a 1957 Studebaker President Classic that is looking for a new home. It is the long wheelbase model with rear vent windows and has an automatic transmission. It appears to be complete and restorable with good glass and no missing trim. John lives in South Carolina about 50 miles south of Charlotte, North Carolina. If anyone is interested in possibly saving this 1957 Stude, John can be contacted at jabaker@windstream.net
Thanks to John for sending the picture and information.
---
Did you know that Michael Kelly's New Avanti Motor Corporation signed a deal to produce the VW based Brazilian Puma Sports Car? I didn't think so! The deal fell through when Kelly ran out of money. To learn more about the Puma, visit my Puma Sports Cars Site.
---
STUDE TOY OF THE MONTH
Road Signature 1937 Coupe Express





The Road Signature series of diecast vehicles from Yat Ming is best known for highly detailed 1:18 scale models. However, Yat Ming has also issued models in smaller scales including 1:24, 1:43, and 1:64. The 1:64 scale models seem less popular and not generally available at least in the U.S. but they can be found on eBay at reasonable prices. I recently purchased these two from an eBay vendor in China for about $13 including shipping. They both came in a small Road Signature window box. This model was also issued in a clear plastic enclosed blister pack.
While lacking the fine detail and features of the 1:18 scale series, these small Road Signature models are comparable to 1:64 scale models from other makers. The 1:64 scale 1937 Coupe Express has nice detail for its size including an opening hood with engine and Studebaker red ball emblem in the grille. Here is a picture of the maroon version with its hood up. In addition to the stock truck, street rod variations with non-stock paint schemes and wheels have also been issued.
More toy Studes can be found in the Stude Stuff area of this page and on my Studebaker Toys Home Page.
Click here for information on ordering hard to find Studebaker toys made by manufacturers such as Johnny Lightning, Racing Champions, Hot Wheels, Matchbox, Muscle Machines, Maisto, and EKO.
Studebaker Toy Treasures Book

Jim Geary's book Studebaker Toy Treasures is the standard reference collectors of Studebaker Toys. This wonderful book has 294 pages of color pictures and details on hundreds of Studebaker toys. Publication date is 2004 and just about every Studebaker toy and model produced up to that time is pictured and cataloged. Jim is making the book available for the reduced price of $28 including shipping. This is a great deal since most vendors sell this book for $39.95 plus shipping. Jim will sign the book if requested. Jim can be contacted at sanjim76@live.com or send payment to Jim Geary, 181 Allendale Hills Road, Franklin, NC 28734.
---
---
---
---
* * * This Page On Line Since October 1995 * * *
---
Published 4/1/2014