---
BILL
JACKAMEIT'S
STUDEBAKER
PAGE
---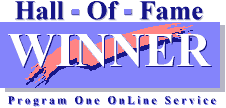 ---
---
Welcome fans of the pride of South Bend. I am a long-time Studebaker fan and Studebaker Driver's Club member, having owned a 1957 Silver Hawk in high school and a 1959 Lark Regal Hardtop in college. Since then, I have owned other Studes as hobby cars including a 1962 Champ Pickup, a 1964 Canadian Commander Special, a 1962 GT Hawk, a 1960 Lark Regal 4-door, a 1957 Silver Hawk (not the same one I owned in high school -- that one I wrecked) and a 1949 Champion Starlight Coupe. My current Stude is a 1964 Challenger Wagonaire sliding roof station wagon. I will build this page as time allows. If you have any suggestions or comments, please send me a message. Both text and image contributions are welcome.
---
STUDE OF THE MONTH
DECEMBER 2014
1960 Studebaker Hawk Coupe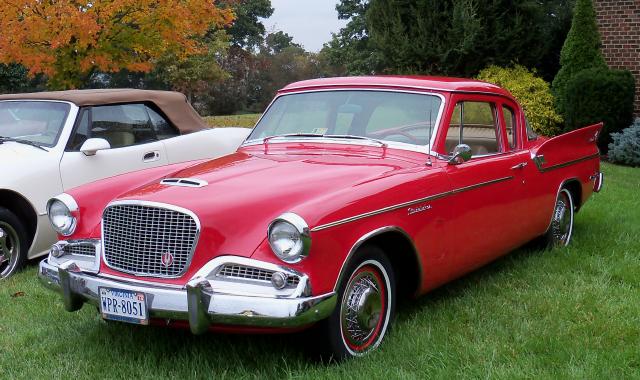 Rear Angle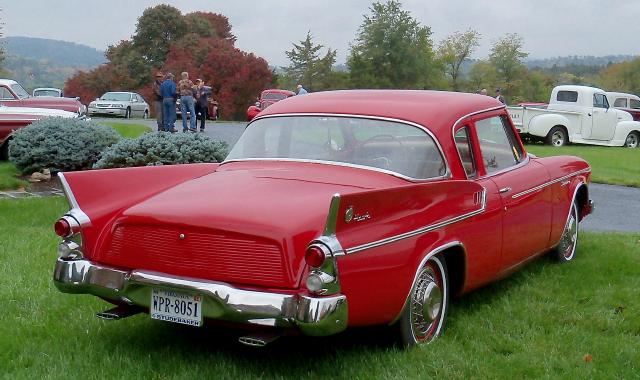 Front View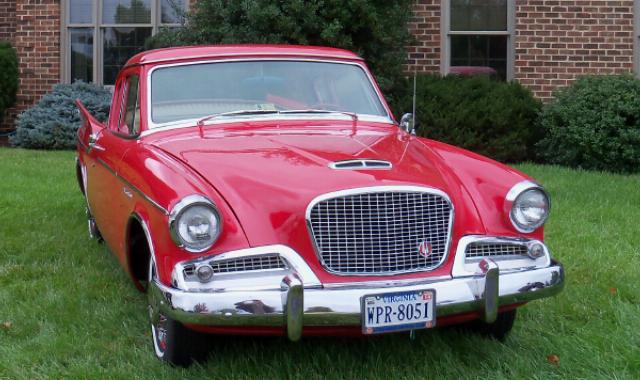 Rear View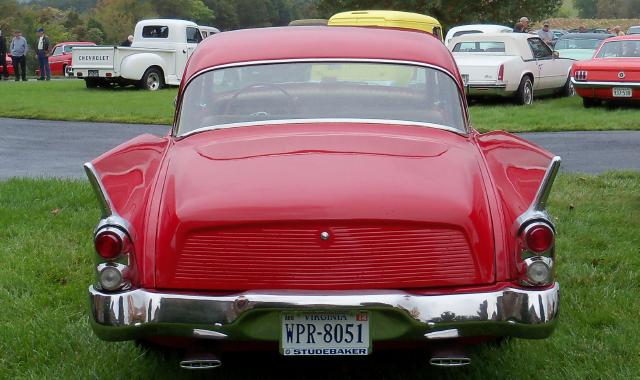 Interior and Dash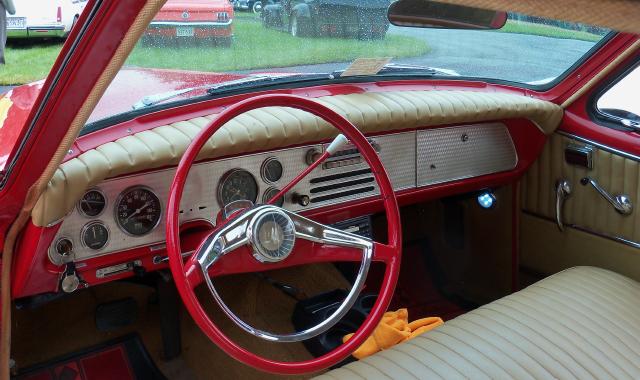 Under the Hood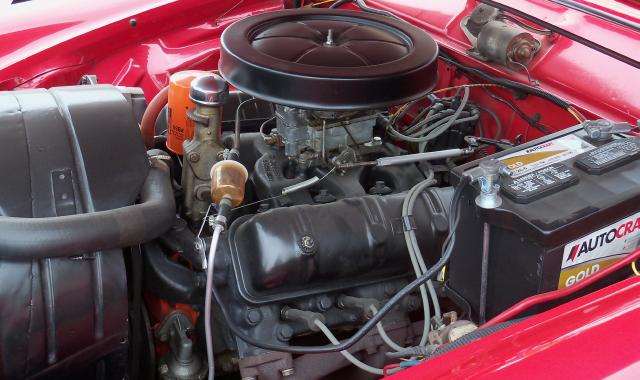 This sharp 1960 Studebaker Hawk Coupe is owned by Randy Nesselrodt of Penn Laird, Virginia. Randy's Hawk is powered by a Studebaker 289 cubic inch V8 with Flightomatic automatic transmission. It also has the optional factory clock and push-button radio. Tasteful modifications to the car include a replacement padded dash pad that matches the tan vinyl interior and removal of the "STUDEBAKER" lettering from the trunk. Hawk production for the 1960 model year was only 4,507 units making this a fairly rare car particulalry in such nice condition.
Here is a side view of Randy's Hawk and here is a closeup of the rare bolt-on wire wheel covers. This style wheel cover was standard on 1955 Studebaker Speedsters and optional on 1956 Golden Hawks. It first appeared in 1953 as an optional item and was discontinued after 1956. These wheel covers were manufactured for Studebaker by Lyon, Incorporated. of Detroit, Michigan. At one time, Lyon was the world's largest producer of automotive wheel accessories. The company produced wheel covers of various types for all of the major American automobile companies.
These pictures were taken at the October 2014 Greater Virginia and Central Virginia SDC Car and Truck Meet held at the home of Chester and Nancy Bradfield in Bridgewater, Virginia. This annual event has no judging, just lots of interesting cars, typically from several states. Thanks to Chester and Nancy for once again opening their home for this great event.
If you own or once owned a Studebaker or related vehicle and would like to see your car as "Stude of the Month" or in the "Cool Studes" section, or if you have other pictures or material that you would like to contribute to this page, please e-mail me here. I can accept either electronic or hard copy images. The Main Page is issued every other month so the next edition will be February 2015.
---
All of the previous editions of the Main Page going back to October 1995 have been reposted. In the process of reposting the pages, I have made corrections and revisions as needed, and in some cases added material that was not used when a page was first posted due to download speed and file storage limitations. A complete list of Main Pages and Studes of the Month with links to each is located here.
If you have a particular interest in Bullet Nose Studebakers, visit Bill Junge's Bullet Nose Paradise which is dedicated to the 1950 and 1951 Bullet Nose models.
---
2014 INTERNATIONAL MEET
DOVER, DELAWARE
BONNEVILLE SPEED WEEK
STUDEBAKER SALT FLATS RACERS
ELECTRIC POWERED 1950
STUDEBAKER PICKUP TRUCK
STUDEBAKER NATIONAL MUSEUM
PICTURES FROM MY VISIT
VIRGINIA MUSEUM OF
TRANSPORTATION STUDEBAKERS
---
ANOTHER COOL STUDE
1963 Lark Regal Two-Door Sedan


Rear Angle

This handsome 1963 Lark Regal Two-Door Sedan is owned by Theron White of Washington, DC. Theron found the car on eBay, purchased it, and brought it from Nevada to Virginia. Theron relates that the previous owner had purchased it for his daughter to drive to school but she did not like the car and so it was put up for sale. It is equipped with the Studebaker 170 cubic inch overhead valve Skybolt Six which is rated at 112 horsepower and has a manual transmssion with overdrive. It is also has a modern Turner Brake front disc brake system. The exterior color is Laguna Blue.
The 1963 Lark featured a completely restyled padded dash board with full instrumentation and an integrated beauty vanity. The Regal trim level was sloted above the Standard trim level and below the new for 1963 Custom trim level. Regals had bright windshield and rear window trim but no bright trim around the side windows. Customs came with bright side window trim and upgraded upolstery. For camparison here is a shot of Larry Zirkle's 1963 Lark Custom Two-Door Sedan.
These pictures were also taken at the October 2014 Greater Virginia and Central Virginia SDC Car and Truck Meet
---
DAN'S STUDEBAKER CROSSWORD PUZZLES
Dan Armstrong from Mansfield, Texas has created a number of crossword puzzles and games for car nuts. These are available on-line at Dan's Extreme Car Puzzles. Dan has a strong interest in Studebakers, particularly the 1956 Sky Hawk, the performance equipped 1963 Lark Daytona, and the performance equipped 1963 and 1964 GT Hawks. The Studebaker crosswords are copyright by Dan Armstrong and are used with his permission. Thanks to Dan for providing the link and the downloadable Studebaker crossword puzzles for readers of this page to enjoy.
---
TEST YOUR STUDEBAKER KNOWLEDGE!
---
More International Meet Pictures
1965 Commander Wagonaire Station Wagon


Rear Angle View


Interior and Dash

This neat 1965 Commander Wagonaire Station Wagon is owned by Gary Ash of Dartmouth, Massachusetts. Gary's wagon is equipped with a sliding roof and is powered by a General Motors McKinnon Industries Division 283 cubic inch V8 with Flightomatic automatic transmission. The engine is basically a Chevrolet 283 V8 built in Canada at a plant in St Catharines, Ontario and the transmission is the same Borg Warner unit used in previous Studebakers. Gary's wagon also has the optional roof rack, front bumper guards, full wheel covers, and push-button transister radio.
Gary's Wagonaire took a third in Division 3, Lark Types, with 342 points.
1963 Lark Wagonaire Station Wagon


Under the Hood

This very sharp 1963 Lark Regal Wagonaire Station Wagon is owned by Bob and Diana Wagner of Clarksburg, West Virginia. The Wagner's Wagonaire is powered by a Studebaker 289 cubic inch V8 and has a manual transmission with overdrive. This is a very desirable engine and transmission combination, particularly for a Wagonaire given its weight. It also has a sliding roof and modern alloy wheels and radial tires. Regal trim was the middle trim level for 1963 Wagonaires as there was no Custom trim level as there was for sedans. The next step up was Daytona trim which in 1963 was used only for hardtops, convertibles, and station wagons.
The Wagner's car was registered as display only so it was not judged.
1964 Daytona R2 Hardtop


Interior and Dash


Under the Hood

This rare 1964 Studebaker Daytona R2 Hardtop is owned by Max Mosse of Martinsburg, West Virginia. It is powered by a supercharged 289 cubic inch Studebaker Avanti R2 V8 and is equpped with a Powershift automatic transmission. It also has disc brakes, bucket seats, push-button transistor radio, and a factory in-dash tachometer. The exterior color is Laguna Blue. Max's Daytona was sold new by Porterfield Studebaker in Martinsburg and it has spent its entire life in or near Martinsburg. Only 2,414 Daytona Hardtops were built for the 1964 model year and realtively few were equipped with the Supercharged Avanti R2 engine.
Max's Daytona took a first in Division 3, Lark Types, with 392 points.
The pictures were taken at the Studebaker Drivers Club International Meet in Dover, Delaware in July of this year.
---
Nick Bodemer's Studebaker Dealer Inventory Project was started in June 2011 and includes a growing number of pictures, articles, ads, and other items related to former Studebaker dealerships. Well worth a visit. If you have a Google account you can join the site through Google Friend Connect.
---
PACKARD CORNER
1955 Packard Ad Photo Recreation


Original 1955 Packard Ad Photo

Bill Storr sent in pictures of a recreation of a 1955 Packard advertising photo featuring his beautiful Packard 400 Hardtop. The couple in the recreation photo are Bill and his wife Kathy. Here is a color picture of Bill's car taken at the same place on the same day. The colors are Fire Opal and White Jade. The pictures were taken by Photographer Dan Wells of Edmonton, Alberta. Bill indicates that Dan came up with the idea and mastered the photograph.
The 1955 Packard 400 hardtop was a big car weighing in at 4,250 pounds. It is powered by Packard's 352 cubic inch V8 which is rated at 260 horsepower. Basically the same engine upgraded to 275 horspower was used in the 1956 Studebaker Golden Hawk. Styled by Richard Teague, the modernized 1955 Packard was intended to compete with Cadillac and Lincoln. Only 7,206 Packard Four Hundred Hardtops were built for the 1955 model year.
Bill Storr owns and operates Route 66 Appraisals located in Edmonton. Thanks to Bill for sending in the pictures and information regarding this cool ad recreation.
---
Did you know that Michael Kelly's New Avanti Motor Corporation signed a deal to produce the VW based Brazilian Puma Sports Car? I didn't think so! The deal fell through when Kelly ran out of money. To learn more about the Puma, visit my Puma Sports Cars Site.
---
STUDE TOY OF THE MONTH
Eaglemoss Studebaker US6 Military Truck



The Eaglemoss 1:43 scale Studebaker US6 Military Truck is a product of Eaglemoss Collections Limited which is based in London, England. As with other issues in this series, the model comes with a magazine with numerous pictures and text that details the history of the vehicle. I purchased this example on eBay from a vendor in Russia and the magazine that came with it was in French. Although some Eaglemoss 1:43 scale military vehicles are available in the U.S. as far as I can tell the Studebaker US6 is not, at least not yet. Here is a side view and here is the model in its blister pack with clear plastic case cover.
Large numbers of 6X6 Studebaker US6 trucks were sent to the Soviet Union under the Lend-Lease Program. The Studebaker US6 was also provided to other allied nations while the similar General Motors CCKW 6X6 truck was used mostly by U.S. forces. The Eaglemoss model depicts a US6 in service with the Czechoslovak Independent Armoured Brigade Group stationed in the United Kingdom during 1944. Studebaker US6 trucks were used in the construction of the Burma Road and the Alaska Military Highway.
More toy Studes can be found in the Stude Stuff area of this page and on my Studebaker Toys Home Page.
Click here for information on ordering hard to find Studebaker toys made by manufacturers such as Johnny Lightning, Racing Champions, Hot Wheels, Matchbox, Muscle Machines, Maisto, and EKO.
Studebaker Toy Treasures Book

Jim Geary's book Studebaker Toy Treasures is the standard reference collectors of Studebaker Toys. This wonderful book has 294 pages of color pictures and details on hundreds of Studebaker toys. Publication date is 2004 and just about every Studebaker toy and model produced up to that time is pictured and cataloged. Jim is making the book available for the reduced price of $28 including shipping. This is a great deal since most vendors sell this book for $39.95 plus shipping. Jim will sign the book if requested. Jim can be contacted at sanjim76@live.com or send payment to Jim Geary, 181 Allendale Hills Road, Franklin, NC 28734.
---
---
---
---
* * * This Page On Line Since October 1995 * * *
---
Published 12/1/2014