---
BILL
JACKAMEIT'S
STUDEBAKER
PAGE
---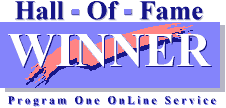 ---
---
Welcome fans of the pride of South Bend. I am a long-time Studebaker fan and Studebaker Driver's Club member, having owned a 1957 Silver Hawk in high school and a 1959 Lark Regal Hardtop in college. Since then, I have owned other Studes as hobby cars including a 1962 Champ Pickup, a 1964 Canadian Commander Special, a 1962 GT Hawk, a 1960 Lark Regal 4-door, a 1957 Silver Hawk (not the same one I owned in high school -- that one I wrecked) and a 1949 Champion Starlight Coupe. My current Stude is a 1964 Challenger Wagonaire sliding roof station wagon. I will build this page as time allows. If you have any suggestions or comments, please send me a message. If you expeience a problem with the e-mail link, the address is wj2d44@gmail.com. Both text and image contributions are welcome.
---
STUDE OF THE MONTH
JUNE 2017
1964 Studebaker Daytona R1 Convertible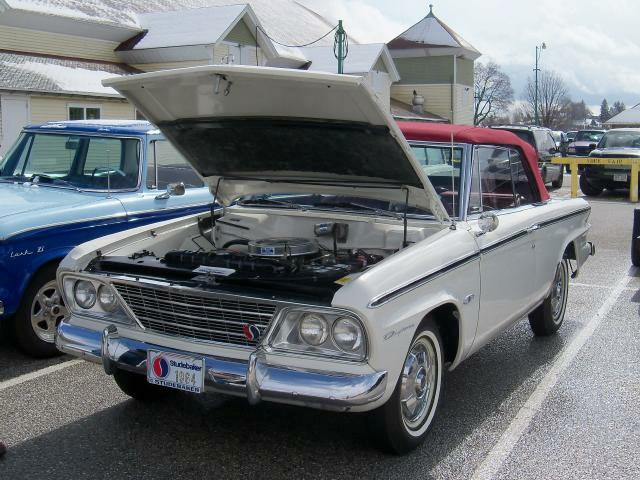 Rear Angle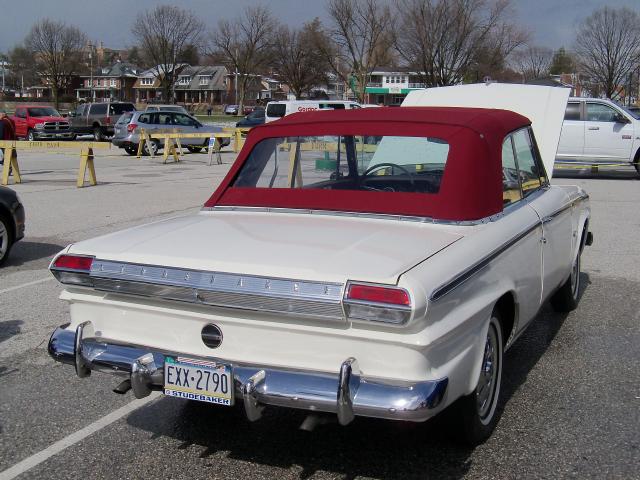 Side View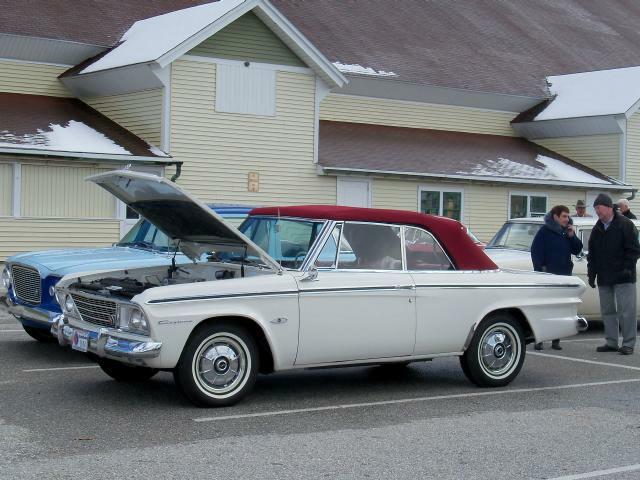 Front Angle



Under the Hood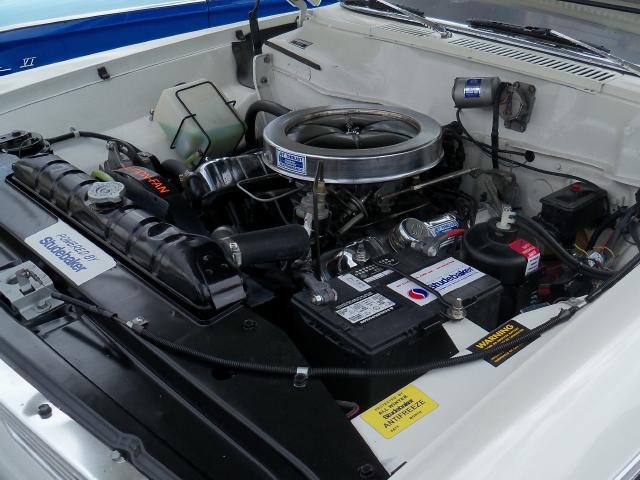 This sharp 1964 Studebaker R1 Daytona Convertible is owned by Jerome Devine of Downingtown, Pennsylvannia. According to the 1964 Studebaker Daytona Convertible Owner's Registry, Jerome's car is the last R Series convertible built in South Bend with an assembly date of December 18, 1963. It has a four-speed manual transmisssion, heavy duty springs and shocks front and rear, and traction bars. Here is another view of the R1 engine sitting under the hood.
Jerome's Daytona is painted Astra White with a red convertible top. The car is equipped with front bucket seats in red vinyl. It also has a factory 160 mile per hour speedometer and factory tachometer. It came new with whitewall tires, undercoating, full wheel discs, and front and rear bumper guards. Only 702 Daytona Convertibles were built for the 1964 model year including those produced in Canada after the South Bend plant closed.
The pictures above were taken at the March 2017 Studebaker York Swap Meet. This was the 44th and final York meet sponsored by the Keystone Region of SDC. A nember of factors have led to the decision to discontinue this event including declining vendor participation, increasing costs, the aging of the sponsoring club, competition from internet sellers, etc. I will miss this meet as it has been extremely helpful to my Studebaker endeavors over the years. The good news is that the Keystone Region will continue its annual Studebaker raffle with a beautiful 1963 GT Hawk as the 2018 Raffle Car.
If you own or once owned a Studebaker or related vehicle and would like to see your car as "Stude of the Month" or in the "Cool Studes" section, or if you have other pictures or material that you would like to contribute to this page, please e-mail me here at wj2d44@gmail.com. I can accept either electronic or hard copy images. The Main Page is issued every other month so the next edition will be August 2017.
---
All of the previous editions of the Main Page going back to October 1995 have been reposted. In the process of reposting the pages, I have made corrections and revisions as needed, and in some cases added material that was not used when a page was first posted due to download speed and file storage limitations. A complete list of Main Pages and Studes of the Month with links to each is located here.
If you have a particular interest in Bullet Nose Studebakers, visit Bill Junge's Bullet Nose Paradise which is dedicated to the 1950 and 1951 Bullet Nose models.
---
2014 INTERNATIONAL MEET
DOVER, DELAWARE
BONNEVILLE SPEED WEEK
STUDEBAKER SALT FLATS RACERS
STUDEBAKER NATIONAL MUSEUM
PICTURES FROM MY VISIT
VIRGINIA MUSEUM OF
TRANSPORTATION STUDEBAKERS
---
TEST YOUR STUDEBAKER KNOWLEDGE!
---
More Studes from York
1963 Lark Daytona R2 Hardtop


Rear Angle View


Under the Hood

This sharp 1963 Studebaker Lark Daytona R2 Hardtop is owned by Jim Maxey of South Bend, Indiana. It is equipped with an Avanti R2 supercharged engine, four-speed manual transmission, and power disc brakes. Here is a closeup picture of the extra tag that was used in addition to the standard with the body tag on some but not all Larks equipped with a four-speed manual transmission. The car also has modern BF Goodrich radial tires, aftermarket alloy wheels, and is equipped with rear traction bars. The rectangular emblem on the lower front fender reads "Avanti Supercharged" and the "R2" emblem in the front grille would indicate that this car is equipped with the full performance package.
For the 1963 model year R1 and R2 engines from the Avanti were made available in Larks and Hawks. Both displaced 289 cubic inches and had various heavy duty components compared to the standard Studebaker 289. The R1 used a Carter four-barrel carburetor and the R2 was equipped with a Paxton supercharger in addition to a four-barrel carburetor. The Avanti engines were available as stand-alone options or as part of a performance package that included power disc brakes, heavy duty suspension, limited slip differential, and other items. The cost for the R2 engine as a stand-alone option on the 1963 Lark was $372 while the full performance package with the R2 engine cost $680.
Thanks to Kevin Heggi of Munster, Indiana who identified the owner and sent along the information.
1954 Studebaker Commander Starlight Coupe


Side View


Front Angle View

This beautiful 1954 Studebaker Commander Starlight Coupe with North Carolina year of manufacture license plates was also seen at York. The hood ornament and bolt-on wire wheel covers are factory options. About the only visual difference between the 1953 and 1954 model is the vertical teeth added to the front side grilles. All 1954 model Studebakers benefited from a much improved braking system with 10" drums in the front and 9" drums in the rear. The 1954 Commander Starlight is realtively rare compared to the 1953 model with 6,019 produced as opposed to 20,818 the previous year.
I don't know who owns this beautiful car but if a reader can provide that information I will update the page accordingly. More pictures from the 2017 York Meet will appear in future editions of this page as space allows.
---
DAN'S STUDEBAKER CROSSWORD PUZZLES
Dan Armstrong from Mansfield, Texas has created a number of crossword puzzles and games for car nuts. These are available on-line at Dan's Extreme Car Puzzles. Dan has a strong interest in Studebakers, particularly the 1956 Sky Hawk, the performance equipped 1963 Lark Daytona, and the performance equipped 1963 and 1964 GT Hawks. The Studebaker crosswords are copyright by Dan Armstrong and are used with his permission. Thanks to Dan for providing the link and the downloadable Studebaker crossword puzzles for readers of this page to enjoy.
---
Nick Bodemer's Studebaker Dealer Inventory Project was started in June 2011 and includes a growing number of pictures, articles, ads, and other items related to former Studebaker dealerships. Well worth a visit. If you have a Google account you can join the site through Google Friend Connect.
---
STUDE MISCELLANY
Barn Find 1924 Studebaker Pickup


Side View


Dashboard and Instruments


Under the Hood

Leslie Harris of Pittsgrove, New Jersey sent in several pictures of a 1924 Studebaker Pickup "barn find" that he recently acquired. The truck is powered by a Studebaker Special Six motor with a Stromburg updraft carburetor, Stewart-Warner vacuum pump, chain driven starter, and three-speed transmission. The right side door door appears to be home made and does does not match the left side door and the right rear fender is somewhat different from the left rear fender. Speculation is that this resulted from an accident. The amp meter is not original, the light switch is broken, and the ignition switch is missing. Here is a rear angle view of this interesting truck.
Studebaker did not produce factory made trucks between 1918 and 1926. However, the company sold passenger car chassis units complete with the engine and drivetrain to third parties who converted them to commercial use. Some of these were built as pickup trucks while others were built as closed delivery trucks, tow trucks, and even as police paddy wagons. Liberty Classics issued an exclusive 1:24 scale diecast 1922 Studebaker Pickup for the Canadian Tire Corporation's 75th Aniversary. As far as I know there are no other variations of the Liberty Classics 1924 Studebaker truck.
Thanks to Leslie for sending the pictures and information on his great barn find.
1959 Lark Station Wagon Project


Under the Hood

Mark Carson of Coquitlam, British Columbia sent some new pictures of his 1959 Studebaker Lark Station Wagon project. He continues to make progress on his wagon since it appeared on this page in April 2016. As noted at that time, Mark's intention was to built it as a Lark Panel Wagon but he has decided not to use the metal panels and will keep it as a standard station wagon. Mark indicates that the factory panels do not fit very well and that it would take an inordinate amount of work to make them right.
In the fall of 1999, Mark was visiting a friend in Saskatchewan where he placed a newspaper ad looking for a Lark wagon. A visitor from Alberta who had a 1959 Lark wagon saw the ad and contacted Mark. The wagon was intact but needed a completre restoration. A deal was struck, and Mark and his son trailered the wagon home to British Columbia with his GMC camper van.
Upon disassembly, it was determined that, with the exception of the transmission tunnel and the roof, every body panel needed to be repaired or replaced. Mark was able to obtain all the necessary replacement pieces including new doors and new side panels. Restoration of the wagon was put on hold in favor of a 1949 2R pickup which also needed restoring. The pickup was completed and later sold in 2014 which allowed Mark to turn his attention to the wagon.
The wagon retains its original 170 cubic inch flathead six which has been modified with the addition of an aluminum head and dual carburetor setup supplied by Bill Cathcart. An adapter plate was fabricated to mate a GM 700R four-speed automatic to the flathead six. A serpentine belt system incorporates the power steering pump, air conditioner compressor, and an alternator. Stopping power is provided by a GM hydroboost brake system with a combination valve utilizing Turner front disc brakes. The rear end is stock.
Here is another picture of Mark's wagon in his garage with the body work completed. This is going to be a great car for driving and cruising when it is done. Thanks to Mark for sending the updated pictures and information about his Lark Station Wagon project.
---
Did you know that Michael Kelly's New Avanti Motor Corporation signed a deal to produce the VW based Brazilian Puma Sports Car? I didn't think so! The deal fell through when Kelly ran out of money. To learn more about the Puma, visit my Puma Sports Cars Site.
---
STUDE TOY OF THE MONTH
AMB Marchesini 1953 Studebaker Commander





This 1:43 scale tin AMB Marchesini 1953 Studebaker Commander was recently acquired by Jeff Sion for his Studebaker toy car collection. It is near impossible to find one of these in pristine condition so Jeff scored a great find with this one. Here is a picture of the base of this model that shows it was made in Italy. This model was also issued as a fire chief's car. A similar 1953 Studebaker Hardtop was issued as a police car and a fire chief's car.
AMB Marchesini was established in 1908 in Bologna, Italy. The company made tin models of cars as well as other items. It expanded and moved to a new factory in 1929. The company made its last toys in the late 1950's. A particularly nice late AMB Marchesini model is this plastic body battery powered 1956 Studebaker Hawk. AMB Marchesini models are hard to find items but they do appear from time to time on the Italian eBay site. More of Jeff Sion's Studebaker toy collection can be seen here.
More of Jeff Sion's Studebaker toy collection can be seen here. Thanks to Jeff for sending the pictures and information on this rare model.
More toy Studes can be found in the Stude Stuff area of this page and on my Studebaker Toys Home Page.
Click here for information on ordering hard to find Studebaker toys made by manufacturers such as Johnny Lightning, Racing Champions, Hot Wheels, Matchbox, Muscle Machines, Maisto, and EKO.
Studebaker Toy Treasures Book

Jim Geary's book Studebaker Toy Treasures is the standard reference collectors of Studebaker Toys. This wonderful book has 294 pages of color pictures and details on hundreds of Studebaker toys. Publication date is 2004 and just about every Studebaker toy and model produced up to that time is pictured and cataloged. Jim is making the book available for $28 plus $10 for shipping. Jim will sign the book if requested. This is a must for the serious Studebaker toy vehicle collector. Jim can be contacted at sanjim76@live.com or send payment to Jim Geary, 181 Allendale Hills Road, Franklin, NC 28734.
---
---
---
---
* * * This Page On Line Since October 1995 * * *
---
Published 6/1/2017