---
BILL
JACKAMEIT'S
STUDEBAKER
PAGE
---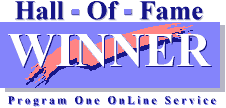 ---
---
Welcome fans of the pride of South Bend. I am a long-time Studebaker fan and Studebaker Driver's Club member, having owned a 1957 Silver Hawk in high school and a 1959 Lark Regal Hardtop in college. Since then, I have owned other Studes as hobby cars including a 1962 Champ Pickup, a 1964 Canadian Commander Special, a 1962 GT Hawk, a 1960 Lark Regal 4-door, a 1957 Silver Hawk (not the same one I owned in high school -- that one I wrecked) and a 1949 Champion Starlight Coupe. My current Stude is a 1964 Challenger Wagonaire sliding roof station wagon. I will build this page as time allows. If you have any suggestions or comments, please send me a message. If you expeience a problem with the e-mail link, the address is wj2d44@gmail.com. Both text and image contributions are welcome.
---
STUDE OF THE MONTH
APRIL 2017
1960 Studebaker Champ Pickup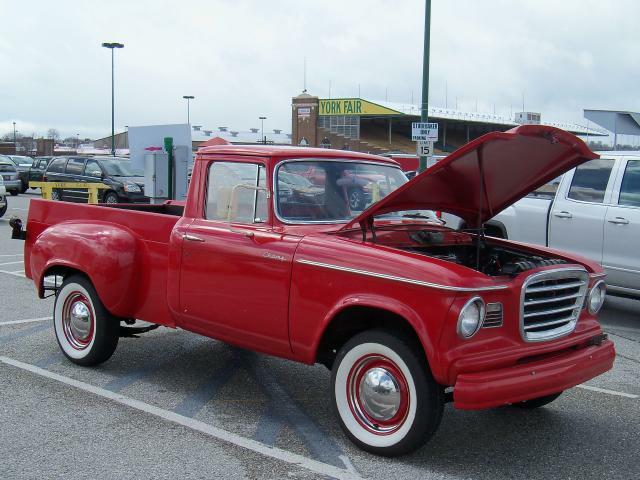 Front View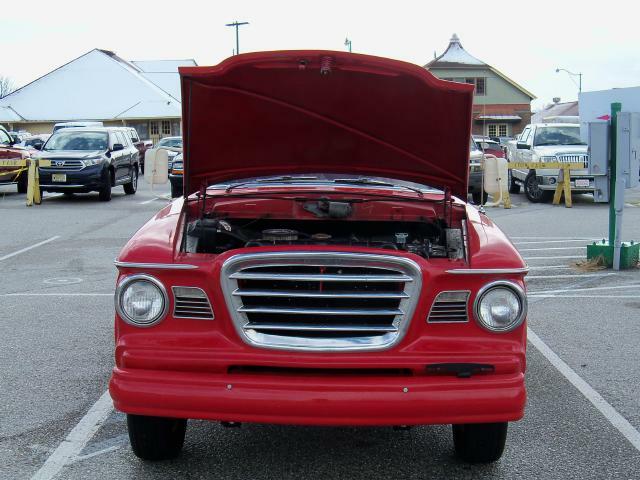 Rear Angle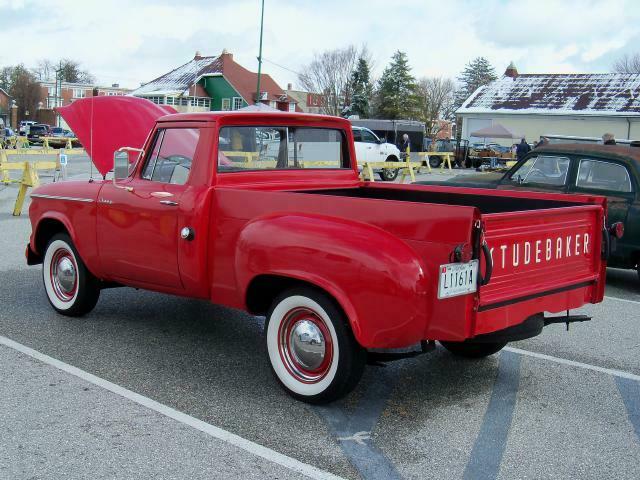 Interior and Dash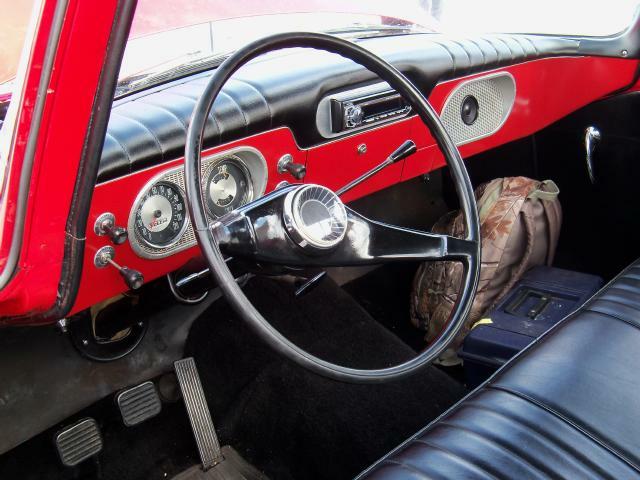 Under the Hood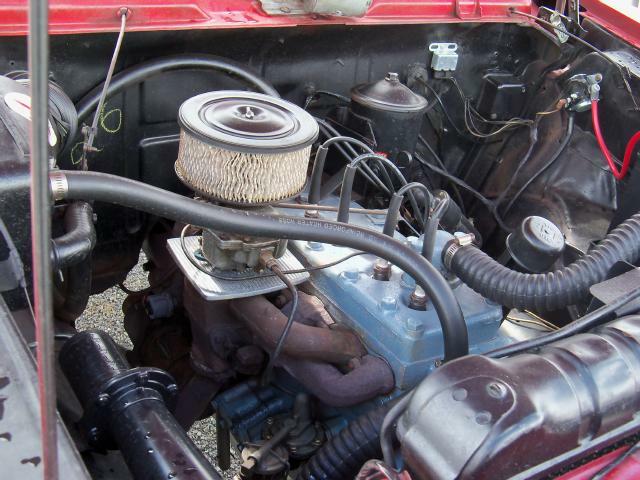 This nicely restored 1960 Studebaker Champ Pickup is owned by Billy Oliff of Windsor Mill, Maryland. Billy has owned his Champ for three years. It is a 5E5 short bed model equipped with a 170 cubic inch flathead six rated at 90 horsepower and a three-speed manual transmission. The truck is mostly stock with a few practical updates including a modern radio and a black spray-on bedliner. The front bumper and wheels have been painted red to match the body rather than the stock off white. Here is a closeup view of the tailgate and bed that shows the top of the sprayed-on bedliner.
Billy's Champ is a Deluxe cab model which adds quite a bit of additional trim and features to the Standard cab model. These include a chrome grille, chrome headlight bezels, chrome parking lamp housings, chrome trimmed windshield and window vents, body side moldings, chrome hub caps and gas cap, a sliding rear window, a safety padded dash, and a passenger side sun visor. The sliding rear window was an innovation for the time which was later adopted by other makes. In standrd form, the base Champ was advertised as the lowest priced pickup made.
The pictures above were taken at the March 2017 Studebaker York Swap Meet. This was the 44th and final York meet sponsored by the Keystone Region of SDC. A nember of factors have led to the decision to discontinue this event including declining vendor participation, increasing costs, the aging of the sponsoring club, competition from internet sellers, etc. I will miss this meet as it has been extremely helpful to my Studebaker endeavors over the years. Some good news is that the Keystone Region will continue its annual Studebaker raffle with a beautiful 1963 GT Hawk as the 2018 Raffle Car.
If you own or once owned a Studebaker or related vehicle and would like to see your car as "Stude of the Month" or in the "Cool Studes" section, or if you have other pictures or material that you would like to contribute to this page, please e-mail me here at wj2d44@gmail.com. I can accept either electronic or hard copy images. The Main Page is issued every other month so the next edition will be June 2017.
---
All of the previous editions of the Main Page going back to October 1995 have been reposted. In the process of reposting the pages, I have made corrections and revisions as needed, and in some cases added material that was not used when a page was first posted due to download speed and file storage limitations. A complete list of Main Pages and Studes of the Month with links to each is located here.
If you have a particular interest in Bullet Nose Studebakers, visit Bill Junge's Bullet Nose Paradise which is dedicated to the 1950 and 1951 Bullet Nose models.
---
2014 INTERNATIONAL MEET
DOVER, DELAWARE
BONNEVILLE SPEED WEEK
STUDEBAKER SALT FLATS RACERS
STUDEBAKER NATIONAL MUSEUM
PICTURES FROM MY VISIT
VIRGINIA MUSEUM OF
TRANSPORTATION STUDEBAKERS
---
TEST YOUR STUDEBAKER KNOWLEDGE!
---
More Studes from York
1956 Studebaker Sky Hawk


Front View


Rear Angle


Rear View

This rare 1956 Studebaker Sky Hawk Hardtop is owned by Gary Hallgren of Granby, Massachusetts. Gary drove the car down to York from his home in Western Massachusetts. Gary bought the Hawk in 1998 and took it off the road in 2000 for engine and frame repair. The engine now has R3 pistons so it displaces 304.5 cubic inches rather than the stock 289 cubic inches. The car also has front disc brakes, a later model Flightomatic automatic transmission, Bendix power assisted steering, a rear stabilizer, and air conditioning installed under the dash. Gary also installed new 5" wheels and replaced all of the glass except for the rear backlight. Here is a side view of Gary's sharp Hawk.
The Hawk was originally Snowcap White over Glenbrook Green. It was later repainted gold and black and repainted again light blue over dark blue. This Sky Hawk was owned by Gary Talbert in the 1970's and was driven extensively across the continent accumulating in excess of 400,000 miles. A picture of Gary Talbert with this Sky Hawk appeared on this page in October 2005. After acquiring the car Gary Hallgren had it redone in its current black and white color scheme to match the original 1956 interior colors. Sky Hawks are relatively rare with only 3,050 produced for the 1956 model year making it the lowest production of the four 1956 Hawk models.
Thanks to Gary Hallgren for providing the information about his rare 1956 Sky Hawk.
1959 Studebaker Lark Station Wagon


Side View


Rear Angle View

This 1959 Studebaker Lark Station Wagon is owned by Dave Boteler of Westminster, Maryland. It is a Regal model with a 259 V8 and automatic transmission. Dave's Lark appears stock down to its factory dog dish hubcaps but a closer look reveals that it has a Champ truck front grille and the emblem and script normally found on the tailgate have been removed. It came from Washington State some years ago and Dave bought it as a non-running car. A cam gear, oil change, and tune-up were needed to get it running great. Since these pictures were taken, Dave has installed a tailgate emblem and script. He also noted that he drove his wagon to South Bend in May 2017 with no problems.
Studebaker only offered a two-door station wagon in 1959 and it sold quite well with 26,706 produced. A four-door Lark wagon was added to the line for 1960 which caused production of the two-door version to plummet. The last year for the two-door wagon was 1961 after which all Studebaker station wagons had four doors.
Thanks to Dave Boteler for providing the information and update about his cool Lark wagon.
More pictures from the 2017 York Meet will appear in future editions of this page.
---
DAN'S STUDEBAKER CROSSWORD PUZZLES
Dan Armstrong from Mansfield, Texas has created a number of crossword puzzles and games for car nuts. These are available on-line at Dan's Extreme Car Puzzles. Dan has a strong interest in Studebakers, particularly the 1956 Sky Hawk, the performance equipped 1963 Lark Daytona, and the performance equipped 1963 and 1964 GT Hawks. The Studebaker crosswords are copyright by Dan Armstrong and are used with his permission. Thanks to Dan for providing the link and the downloadable Studebaker crossword puzzles for readers of this page to enjoy.
---
Nick Bodemer's Studebaker Dealer Inventory Project was started in June 2011 and includes a growing number of pictures, articles, ads, and other items related to former Studebaker dealerships. Well worth a visit. If you have a Google account you can join the site through Google Friend Connect.
---
STUDE MISCELLANY
1962 Gran Turismo Hawk Update


New Carpet


Another View

Bill Ladroga of Sarasota, Florida sent some updated pictures of his 1962 Gran Turismo Hawk that was Stude of the Month in June 2016. Recent upgrades to the car include a rear deck lid antenna which can be seen in the first picture and new red carpet replacing the old black carpet that was in the car. The rear deck lid antenna was a popular factory option used in place of a front fender mounted antenna when a radio was ordered. Bill considers his car to be a driver rather than a show car but it is sure one nice driver!
Thanks to Bill for sending the updated information on his sharp GT Hawk.
---
Did you know that Michael Kelly's New Avanti Motor Corporation signed a deal to produce the VW based Brazilian Puma Sports Car? I didn't think so! The deal fell through when Kelly ran out of money. To learn more about the Puma, visit my Puma Sports Cars Site.
---
UK STUDE TOY COLLECTION
Motor City 1955 Studebaker Speedster




Conquest 1956 Golden Hawk

Here are two more models from Jeff Sion's Studebaker toy car collection. Jeff is particularly interested in 1:43 scale models of 1953 to 1964 Studebaker hardtops and coupes. Thus far he has collected 31 different models including some very rare items. More of Jeff's collection can be seen here.
The Motor City 1955 Studebaker Speedster is one of several color variations of this model. In addition to the example above, it was issued in the famous "lemon and lime" color scheme and in red and white. Motor City USA models were hand made from white metal in the U.S. and were produced in relatively small numbers. Motor City USA last produced models in 2008. These are rare models and can cost upward of $300 each if you can find them. Various Motor City models appear on eBay from time to time.
The Conquest 1956 Golden Hawk in two-tone blue is also one of several color variations of this model. Conquest/Madison models are hand-crafted in white metal from precision molds and individually finished. The models include chromed bright work, white wall tires as appropriate, and simulated glass windows. The Conquest/Madison line also includes a 1955 Studebaker Speedster and a 1947 Studebaker Champion Station Wagon Prototype. Conquest models sell for about $250 as indicated by various eBay listings.
Thanks to Jeff for sending the pictures and information about his great Studebaker toy collection. Jeff indicates that he is always looking for 1:43 scale models of Studebaker hardtops and coupes and would enjoy hearing from other collectors with similar interests. He can be contacted by e-mail at jeff@magnifeyes.co.uk.
---
STUDE TOY OF THE MONTH
Yat Ming 1958 Studebaker Golden Hawk





This 1:43 scale Yat Ming 1958 Golden Hawk Hardtop in red with a white fin flash is the latest issue of this model. It comes mounted by a screw on a black plastic base. Yat Ming has issued this model in several versions including black with a gold fin flash, white with a gold fin flash, turquoise with a white fin flash, and gold with a white fin flash. Here is a picture of red, black, and white versions together from my collection. The Aqua and Gold versions are not currently available but the other three are fairly easy to find for around $10 each.
The Yat Ming 1:43 scale Golden Hawk has been marketed as a Road Signature Collector's Edition model and as a RailKing Roadsters model from MTH Electic Trains, the later being geared to O Gauge train enthusiasts. All come packed in cardboard window boxes the middle example being a MTH RailKing Roadsters box. RailKing also offered a Santa Fe Railway car carrier with a load of four Yat Ming Golden Hawks. This item was issued in 2006 and is long sold out. I was able to acquire this example recently on eBay for about $70 plus shipping. The car carrier was also issued as a Chesapeake and Ohio Railway car carrier with four black Golden Hawks.
Yat Ming, which is based in Hong Kong, also makes a 1:43 scale 1950 Studebaker Champion Starlight Coupe as well as other Studebaker diecast toys in 1:18 and 1:64 scale.
More toy Studes can be found in the Stude Stuff area of this page and on my Studebaker Toys Home Page.
Click here for information on ordering hard to find Studebaker toys made by manufacturers such as Johnny Lightning, Racing Champions, Hot Wheels, Matchbox, Muscle Machines, Maisto, and EKO.
Studebaker Toy Treasures Book

Jim Geary's book Studebaker Toy Treasures is the standard reference collectors of Studebaker Toys. This wonderful book has 294 pages of color pictures and details on hundreds of Studebaker toys. Publication date is 2004 and just about every Studebaker toy and model produced up to that time is pictured and cataloged. Jim is making the book available for $28 plus $10 for shipping. Jim will sign the book if requested. This is a must for the serious Studebaker toy vehicle collector. Jim can be contacted at sanjim76@live.com or send payment to Jim Geary, 181 Allendale Hills Road, Franklin, NC 28734.
---
---
---
---
* * * This Page On Line Since October 1995 * * *
---
Published 4/1/2017