---
BILL
JACKAMEIT'S
STUDEBAKER
PAGE
---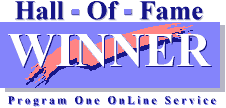 ---
---
Welcome fans of the pride of South Bend. I am a long-time Studebaker fan and Studebaker Driver's Club member, having owned a 1957 Silver Hawk in high school and a 1959 Lark Regal Hardtop in college. Since then, I have owned other Studes as hobby cars including a 1962 Champ Pickup, a 1964 Canadian Commander Special, a 1962 GT Hawk, a 1960 Lark Regal 4-door, a 1957 Silver Hawk (not the same one I owned in high school -- that one I wrecked) and a 1949 Champion Starlight Coupe. My current Stude is a 1964 Challenger Wagonaire sliding roof station wagon. I will build this page as time allows. If you have any suggestions or comments, please send me a message. Both text and image contributions are welcome.
---
STUDE OF THE MONTH
APRIL 2016
1978 Avanti II Coupe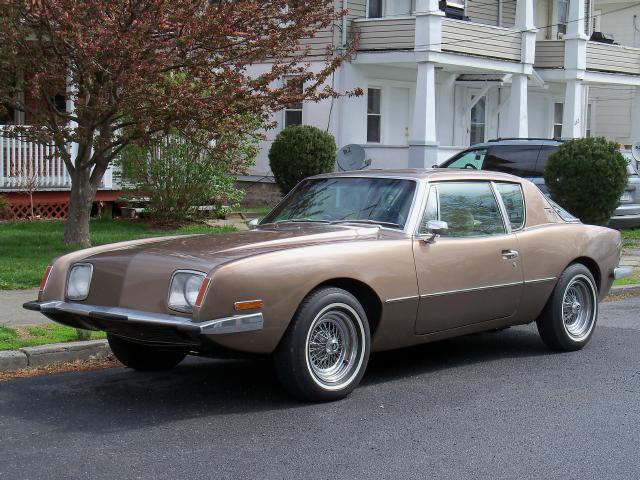 Rear Angle View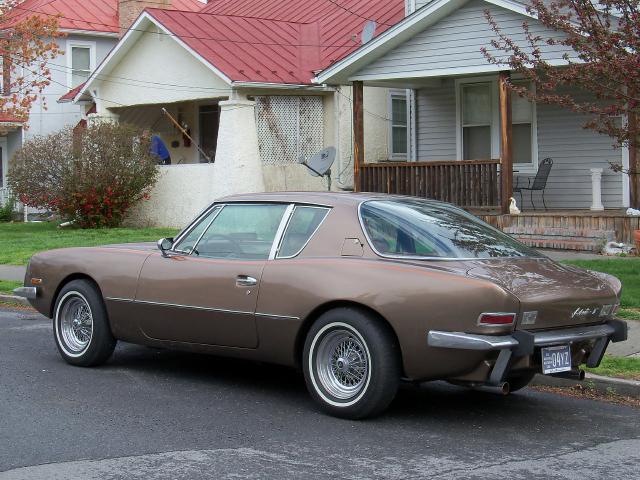 Side View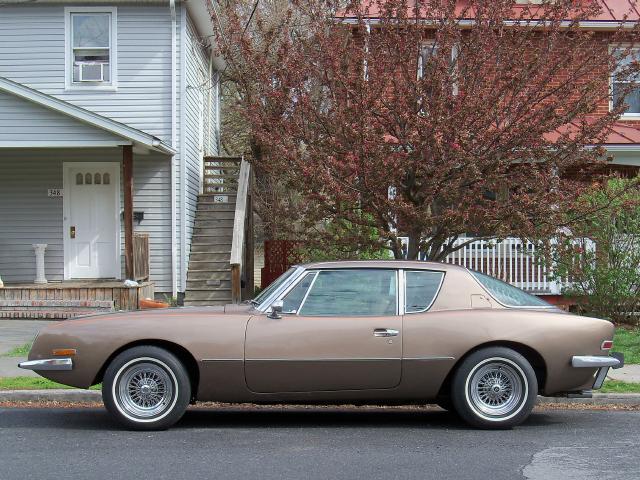 Rear View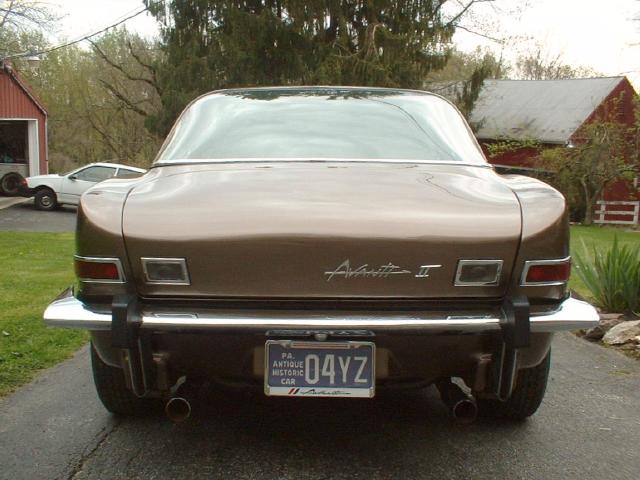 Interior and Dash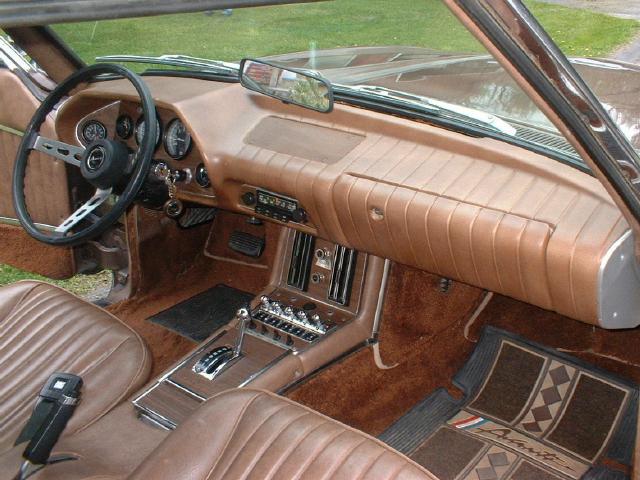 Under the Hood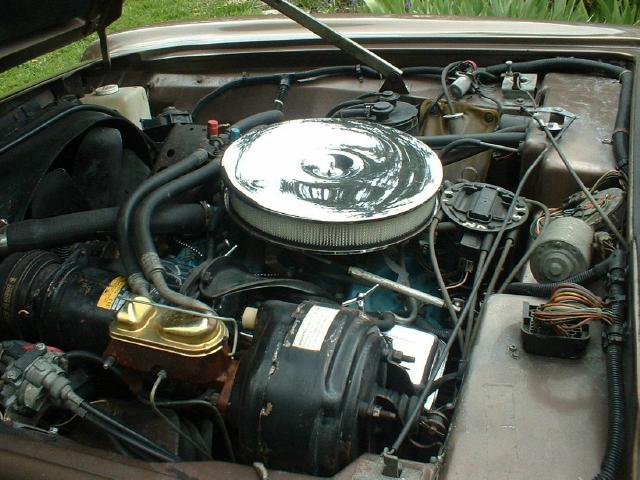 This sharp 1978 Avanti II Coupe belongs to Jannis Van Arsdale of Seven Valleys, Pennsylvania. It is one of 165 Avanti II Coupes built by the Avanti Motor Corporation in South Bend for the 1978 model year. It is powered a Chevrolet 350 cubic inch V8 with a four-barrel carburetor rated at 180 horsepower driving through a three-speed GM Turbo-Hydramatic 350 automatic transmission. This was the standard factory drivetrain for the Avanti II in 1978.
Factory equipment on this car includes power steering, power brakes, power windows, air conditioning, and chrome wire wheels. The car has its original factory Blaupunkt AM/FM radio. It also has the original vinyl interior which has worn well and tends to hold up better than the optional leather interior. The car does not have the factory optional power moon roof which seems to be commonly installed on many Avantis of this era.
The cumbersome factory front bumper overriders used to meet federal five MPH crash standards have been removed which gives the front end a cleaner look. This is a common modification on these cars which serves to render them more in keeping with the original Studebaker design.
Although often told, some background on the Avanti II is worth repeating. After Studebaker ended production in South Bend, the "Avanti" model name, tooling, and plant space were purchased by local Studebaker dealers Nate and Arnold Altman and Leo Newman. The Avanti Motor Corporation was incorporated and production of the Avanti resumed in 1965 in relatively small numbers. Various combinations of Chevrolet engines and transmissions were used in the Avanti II. After Nate Altman's death in 1976, Arnold Altman ran the company until it was sold to Steven Blake in 1982.
I took the on-street pictures earlier this year in Winchester, Virginia and the remaining pictures were provided by Jack Waltersdorf of Hanover, Pennsylvania.
If you own or once owned a Studebaker or related vehicle and would like to see your car as "Stude of the Month" or in the "Cool Studes" section, or if you have other pictures or material that you would like to contribute to this page, please e-mail me here. I can accept either electronic or hard copy images. The Main Page is issued every other month so the next edition will be June 2016.
---
All of the previous editions of the Main Page going back to October 1995 have been reposted. In the process of reposting the pages, I have made corrections and revisions as needed, and in some cases added material that was not used when a page was first posted due to download speed and file storage limitations. A complete list of Main Pages and Studes of the Month with links to each is located here.
If you have a particular interest in Bullet Nose Studebakers, visit Bill Junge's Bullet Nose Paradise which is dedicated to the 1950 and 1951 Bullet Nose models.
---
2014 INTERNATIONAL MEET
DOVER, DELAWARE
BONNEVILLE SPEED WEEK
STUDEBAKER SALT FLATS RACERS
ELECTRIC POWERED 1950
STUDEBAKER PICKUP TRUCK
STUDEBAKER NATIONAL MUSEUM
PICTURES FROM MY VISIT
VIRGINIA MUSEUM OF
TRANSPORTATION STUDEBAKERS
---
TEST YOUR STUDEBAKER KNOWLEDGE!
---
York Swap Meet March 2016
1964 Studebaker Gran Turismo Hawk


Rear Angle View


Side View

This beautiful Jet Green 1964 Studebaker Gran Trurismo Hawk was spotted at the Studebaker York Swap Meet in March 2016. It is one of 1,767 model year 1964 GT Hawks produced prior to the end of Studebaker production in South Bend in December 1963. Jet Green was a new color for 1964, and while it was available on 1964 Lark body cars including those produced in Canada, it was not available in 1965 or 1966. The biggest styling change to the GT Hawk for the 1964 model year was the revised trunk lid with no aluminium insert. Here is a rear view that shows the 1964 only trunk lid.
The owner of this fine GT Hawk is Bob Kuehne of Street, Maryland. Bob relates that the original Studebaker 289 cubic inch V8 has been rebuilt and bored .030 over. The engine is equipped with a four barrel carburetor and electric fuel pump. Bob's Hawk has the optional Powershift floor mounted automatic transmission as well as air conditioning. The sharp looking chrome wire wheels were added by a previous owner. Thanks to Bob for providing the information about his outstanding car.
1951 Studebaker C Cab Pickup


Dark Blue Avanti II

The outstanding 1951 Studebaker C Cab Pickup with Pennsylvania plates was spotted in the Car Corral for sale area. This is a beautiful truck but not inexpensive with an asking price of $24,900. The gorgeous dark blue Avanti II was not in the for sale area. It is equipped with the factory optional Magnum 500 wheels that were very popular on the Avanti II.
I took a number of other interesting shots at York this year which I will use in future updates as space allows.
The next Studebaker York Swap Meet will be held March 9, 10, and 11, 2017. The raffle car for 2017 is a 1957 Golden Hawk. Information on the meet and raffle car can be found on the Keystone Region web site.
---
DAN'S STUDEBAKER CROSSWORD PUZZLES
Dan Armstrong from Mansfield, Texas has created a number of crossword puzzles and games for car nuts. These are available on-line at Dan's Extreme Car Puzzles. Dan has a strong interest in Studebakers, particularly the 1956 Sky Hawk, the performance equipped 1963 Lark Daytona, and the performance equipped 1963 and 1964 GT Hawks. The Studebaker crosswords are copyright by Dan Armstrong and are used with his permission. Thanks to Dan for providing the link and the downloadable Studebaker crossword puzzles for readers of this page to enjoy.
---
Nick Bodemer's Studebaker Dealer Inventory Project was started in June 2011 and includes a growing number of pictures, articles, ads, and other items related to former Studebaker dealerships. Well worth a visit. If you have a Google account you can join the site through Google Friend Connect.
---
STUDE MISCELLANY
1948 Studebaker M5 Street Rod


Small Block Chevy Engine


Frame and Suspension

David Castle of Carmel, California sent pictures and information regarding his 1948 Studebaker M5 Street Rod. It is powered by a small block Chevy V8 with a GM Turbo-Hydramatic 700R4 automatic transmission with a Painless Performance lock-up kit. The front suspension is Mustang II with power rack and pinion steering and a Ford Explorer Positraction rear end. Stopping power is provided by power disc brakes front and rear. The truck is equipped with Detroit Steel wheels 18" in front and 20" at the rear.
The fenders are two inches wider than stock front and rear and the rear fenders have been swapped side to side. The pickup bed has been raised four inches to avoid tubbing the bed. An Accuair air suspension system with Firestone air bags that allows the truck to be raised and lowered. This provides for improved appearance, obstacle clearance, and ease of loading. David indicates that the truck appears stock until lowered. This view shows the truck in the lowered position.
Thanks to David for sending the pictures and information about his cool 1948 Studebaker rod.
1959 Lark Panel Wagon Project


Front Clip Removed

Mark Carson of Coquitlam, British Columbia sent these pictures of his current project which is a 1959 Studebaker Lark Station Wagon with panel delivery panels. In the fall of 1999, Mark was visiting a friend in Saskatchewan where he placed a newspaper ad looking for a Lark wagon. A visitor from Alberta who had a 1959 Lark wagon saw the ad and contacted Mark. The wagon was intact but needed a completre restoration. A deal was struck, and Mark and his son trailered the wagon home to British Columbia with his GMC camper van.
Upon disassembly, it was determined that, with the exception of the transmission tunnel and the roof, every body panel needed to be repaired or replaced. Mark was able to obtain all the necessary replacement pieces including new doors, new side panels, and the last remaining set of panel delivery panels. However, restoration of the wagon was put on hold in favor of a 1949 2R pickup which also needed restoring. The 2R pickup was finished, enjoyed, and sold in 2014. Mark is now focused on the Lark wagon with the goal of finishing it by early 2017.
The purpose of the build is to make the Lark wagon into a daily driver. It will feature "human comfort" items such as air conditioning, cruise control, automatic transmission, power steering, and power brakes. A major goal is to take it to an international meet after completion.
Panel delivery panels were an option on two-door Lark Station Wagons. They are listed in the 1959 to 1964 Body Parts Catalog on Page 200. The panels came in a kit with weatherstrip and fasteners or could be purchased as individual service parts. They were a carry-over feature that was available on 1958 Studebaker Scotsman Station Wagons and earlier two-door wagons. Here are old black and white publicity photos of a Lark Panel Wagon and a Scotsman Panel Wagon.
Thanks to Mark for sending the pictures and information about his Lark Panel Wagon project.
---
Did you know that Michael Kelly's New Avanti Motor Corporation signed a deal to produce the VW based Brazilian Puma Sports Car? I didn't think so! The deal fell through when Kelly ran out of money. To learn more about the Puma, visit my Puma Sports Cars Site.
---
STUDE TOY OF THE MONTH
Liberty Classics 1938 Studebaker K Series Truck







This Liberty Classics 1:25 scale 1938 Studebaker K Series Truck was a 2005 special issue model for Sears of Canada. The model came packed in a plain white box. It features an opening hood, functional tailgate, opening side doors, and a nicely detailed engine and interior. As with other Liberty Classics models it functions as a bank with a hidden coin slot in a crate on the bed and a key and access door underneath. This example was purchased on eBay some time back.
Liberty Classics has issued a number of versions of this model including covered bed pickups for ADT Tools and NAPA Auto Parts. The company has also issued a 1:25 scale 1938 Studebaker K Series Cab-Forward Van that was featured on this page in February 2013.
More toy Studes can be found in the Stude Stuff area of this page and on my Studebaker Toys Home Page.
Click here for information on ordering hard to find Studebaker toys made by manufacturers such as Johnny Lightning, Racing Champions, Hot Wheels, Matchbox, Muscle Machines, Maisto, and EKO.
Studebaker Toy Treasures Book

Jim Geary's book Studebaker Toy Treasures is the standard reference collectors of Studebaker Toys. This wonderful book has 294 pages of color pictures and details on hundreds of Studebaker toys. Publication date is 2004 and just about every Studebaker toy and model produced up to that time is pictured and cataloged. Jim is making the book available for the reduced price of $28 including shipping. This is a great deal since most vendors sell this book for $39.95 plus shipping. Jim will sign the book if requested. Jim can be contacted at sanjim76@live.com or send payment to Jim Geary, 181 Allendale Hills Road, Franklin, NC 28734.
---
---
---
---
* * * This Page On Line Since October 1995 * * *
---
Published 4/1/2016