---
BILL
JACKAMEIT'S
STUDEBAKER
PAGE
---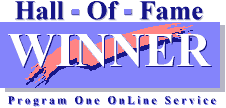 ---
---
Welcome fans of the pride of South Bend. I am a long-time Studebaker fan and Studebaker Driver's Club member, having owned a 1957 Silver Hawk in high school and a 1959 Lark Regal Hardtop in college. Since then, I have owned other Studes as hobby cars including a 1962 Champ Pickup, a 1964 Canadian Commander Special, a 1962 GT Hawk, a 1960 Lark Regal 4-door, a 1957 Silver Hawk (not the same one I owned in high school -- that one I wrecked) and a 1949 Champion Starlight Coupe. My current Stude is a 1964 Challenger Wagonaire sliding roof station wagon. I will build this page as time allows. If you have any suggestions or comments, please send me a message. Both text and image contributions are welcome.
---
STUDE OF THE MONTH
AUGUST 2013
1951 Land Cruiser Street Rod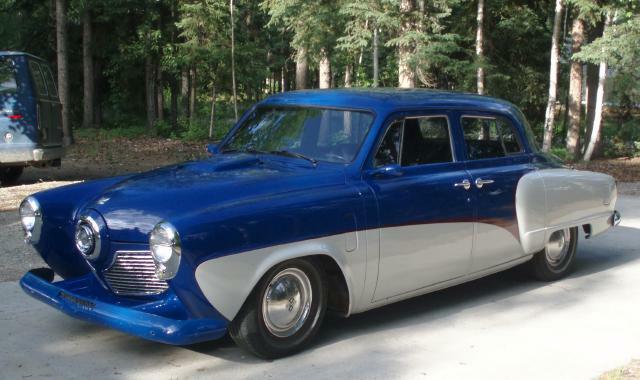 Side View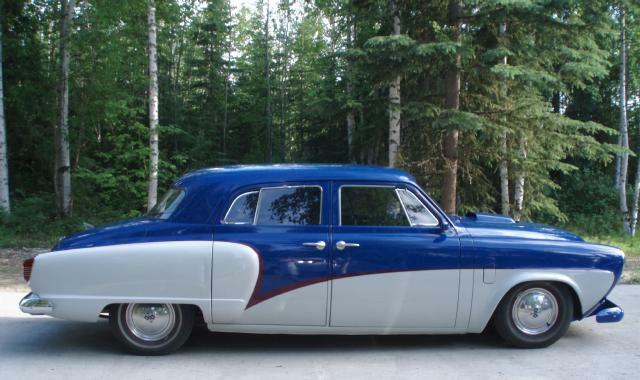 From the Front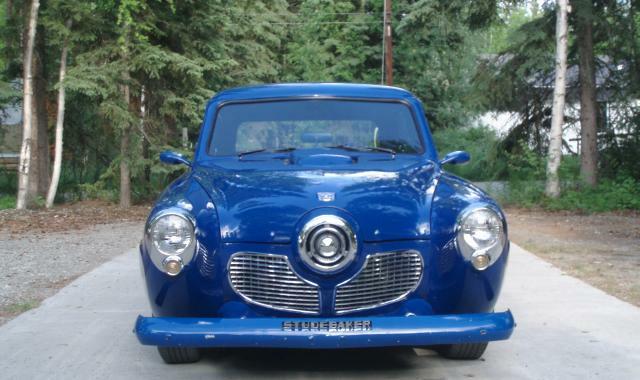 Interior and Dash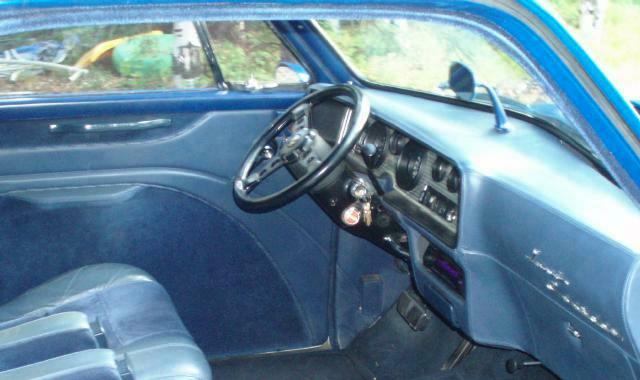 Trunk Area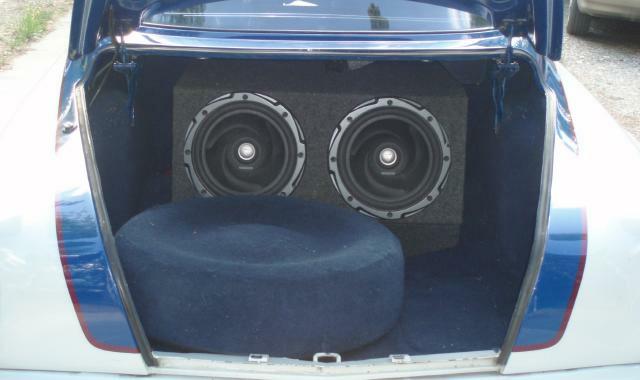 Under the Hood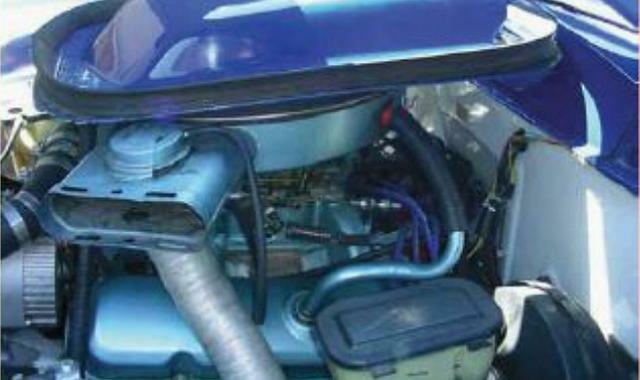 This cool 1951 Studebaker Land Cruiser Street Rod belongs to Hunter Binder who is a self-described 19 year old dog musher from Salcha, Alaska. Hunter's father found the car in Grants Pass, Oregon. This is Hunter's first car. Just about everything on the car is modified and customized. It is powered by a 400 cubic inch Pontiac GTO engine with automatic transmission. The front end is Mustang II and the rear end is Chevy S-10.
The interior features Ford bucket seats and a dash assembly from a Pontiac Firebird Trans Am. The original style dash mounted rear view mirror has been retained. Here is a picture of the Firebird dash and a closeup of the Land Cruiser script above the glove box. The functional shaker hood scoop is also from a Trans Am. The car was built by Jerry Wier of Grants Pass and Jerry's wife Kay did the interior in blue to match the exterior.
The Land Cruiser was basically a stretched Studebaker Commander 4-door sedan with additional rear seat room. Land Cruisers from this period are easily identified by the vent window in the rear doors. The 1951 model sits on a 119" wheelbase and is 201.5" long. Studebaker's new overhead valve v8 rated at 120 V8 was standard and with 38,005 produced 1951 the highest production year for the Land Cruiser.
Hunter says that living 40 miles from Fairbanks, it can be hard to meet girls his age. But since he started driving his Stude, the girls seem to find him. Thanks to Hunter for sending the pictures and information about his cool Stude rod.
If you own or once owned a Studebaker or related vehicle and would like to see your car as "Stude of the Month" or in the "Cool Studes" section, or if you have other pictures or material that you would like to contribute to this page, please e-mail me here. I can accept either electronic or hard copy images. The Main Page is issued every other month so the next edition will be October 2013.
---
All of the previous editions of the Main Page going back to October 1995 have been reposted. In the process of reposting the pages, I have made corrections and revisions as needed, and in some cases added material that was not used when a page was first posted due to download speed and file storage limitations. A complete list of Main Pages and Studes of the Month with links to each is located here.
If you have a particular interest in Bullet Nose Studebakers, visit Bill Junge's Bullet Nose Paradise which is dedicated to the 1950 and 1951 Bullet Nose models.
---
BONNEVILLE SPEED WEEK
STUDEBAKER SALT FLATS RACERS
ELECTRIC POWERED 1950
STUDEBAKER PICKUP TRUCK
STUDEBAKER NATIONAL MUSEUM
PICTURES FROM MY VISIT
VIRGINIA MUSEUM OF
TRANSPORTATION STUDEBAKERS
---
More Cool Studes
1963 Lark Custom 2-Door Sedan


Rear Angle


Under the Hood

This sharp 1963 Studebaker Lark Custom 2-Door Sedan belongs to Larry Zirkle of Broadway, Virginia. Larry is the second owner of the car and he has owned it for 41 years. The car was purchased new at the Mason Motors Studebaker dealership in Timberville, Virginia. Mason Motors swtiched to Dodge after Studebaker ended production but continued to service Studebakers well into the 1970's. Mason Motors is still in business selling late model used cars. Larry's car recently underwent a frame-off restoration and repaint. The floorboards and front fenders were redone with metal panels from Classic Enterprises.
The 1963 Lark featured a completely restyled padded dash board with full instrumentation and integrated beauty vanity. The Custom trim level was new for 1963 and was slotted above the Regal trim level. Lark Customs came standard with extra stainless steel trim and upgraded upolstery. Larry's Lark is equipped with a 259 V8, Flightomatic transmission, factory push button transistor radio, and bumper guards front and rear. Here is a view of the interior and dash.
The pictures were taken at the July 2013 Bridgewater Volunter Fire Company Car Show in Bridgewater, Virginia. Thanks to Larry for some great conversation and for providing the information about his Lark.
1963 Lark Regal 4-Door Sedan


Rear Angle


Interior View

This nice 1963 Lark Regal 4-Door Sedan was spotted at the June 2013 Star City Motor Madness Car Show in downtown Roanoke, Virginia. It is owned by Rita Bennett of Roanoke. Sharp readers will have noticed that Rita's car has the 1962 style grille mesh but the correct 1963 style grille emblem. The 1963 Regal models were slotted between the low trim Standard models and higher trim Custom models.
Rita's car is equipped with the 170 cubic inch overhead valve Skybolt six and Flightomatic automatic transmission. It also has a factory transistor push button radio and the dasboard beauty vanity.
Star City Motor Madness is a celebration of America's passion for the automobile and the love of cruising. The event is a two day affair held annually on the last Friday and Saturday in June. The format is a cruise-in on Friday evening and a car show in downtown Roanoke on Saturday. With hundreds of cars and numerous vendors, it is well worth the trip and an overnight stay.
---
DAN'S STUDEBAKER CROSSWORD PUZZLES
Dan Armstrong from Mansfield, Texas has created a number of crossword puzzles and games for car nuts. These are available on-line at Dan's Extreme Car Puzzles. Dan has a strong interest in Studebakers, particularly the 1956 Sky Hawk, the performance equipped 1963 Lark Daytona, and the performance equipped 1963 and 1964 GT Hawks. The Studebaker crosswords are copyright by Dan Armstrong and are used with his permission. Thanks to Dan for providing the link and the downloadable Studebaker crossword puzzles for readers of this page to enjoy.
---
TEST YOUR STUDEBAKER KNOWLEDGE!
---
STUDE MISCELLANY
1950 Starlight Coupe from England


Another View


Interior and Dash

Sean Rooney of Cheltenham, England recently imported this Custom 1950 Commander Starlight Coupe Street Rod from the U.S. Sean saw the car on Craigslist, contacted the owner, and flew to the U.S. to have a look. After a test drive, he bought the car and arranged to have it shipped to England. Here is a picture of the car in its shipping container after arriving in England. The engine, automatic transmission, front end, and rear end are all out of a 1984 Chevrolet Corvette. Here is a picture of the nicely detailed Corvette engine nestled under the hood.
An interesting vintage feature of Sean's car is the color matched ram air tube type swamp cooler. A swamp cooler, also known as a desert cooler, is a device that cools air through the evaporation of water. A ram air type evaporative cooler typically mounted on the passenger side window. The cooler would only work when the car was moving and air was forced into the tube. The water reservoir held about a gallon of water which would provide interior cooling for 100 to 150 miles. Swamp coolers worked best in low humidity areas such as Arizona and New Mexico.
Thanks to Sean for sending the pictures and information about his super Stude.
Avanti from France


Rear Angle


Interior and Dash

Gerard Chapuis, who lives near Clermont-Ferrand in the center of France, sent several pictures of the Avanti that he recently purchased. The previous owner imported the car to France, did some brake and clutch work, and had the car repainted. Gerard bought the car, installed an electric fuel pump, repaired the parking brake, replaced the carpet, and addressed several other relatively minor issues. The upholstery is unrestored and in very good condition.
Gerard indicates that his Avanti was built in November 1962. It is a four-speed R1 in Avanti Gold with Fawn interior. Gerard is the fourth owner and the car has about 91,000 miles on the clock. As far as Gerard knows, his Avanti is one of six Studebaker Avantis in France, including Raymond Loewey's personal 1963 R2 Avanti that was recently restored.
Gerard also owns a 1956 Studebaker Flight Hawk Hardtop that appeared on this page before restoration in October 2011 and after restoration in August 2012.
Thanks to Gerard for sending the pictures and information about his neat Avanti.
---
Did you know that Michael Kelly's New Avanti Motor Corporation signed a deal to produce the VW based Brazilian Puma Sports Car? I didn't think so! The deal fell through when Kelly ran out of money. To learn more about the Puma, visit my Puma Sports Cars Site.
---
Nick Bodemer's Studebaker Dealer Inventory Project was started in June 2011 and includes a growing number of pictures, articles, ads, and other items related to former Studebaker dealerships. Well worth a visit. If you have a Google account you can join the site through Google Friend Connect.
---
STUDE TOY OF THE MONTH
MiniTanks Studebaker M29C Weasel



This Herpa Minitanks 1:87 scale Studebaker M29C Water Weasel is Number 159 in the Classic Series of reissued Roco military models. The model comes packed in a soft plastic blister box. Herpa of Germany acquired the Roco Minitanks line in 2007. In addition to producing new military models, Herpa has reissued a number of older Roco military models in the Classics Series. The M29C was one of the reissues but has now been discontinued. Here is a side view of the Minitanks M29C Weasel.
The M29 Weasel was a World War II tracked vehicle built by Studebaker. It was originally designed for operation in snow. All Weasels were powered by the Champion flat head six cylinder engine. The M29C amphibious version featured float tanks and provisions for a crew of four. Weasel production exceeded 15,000 of which about two-thirds were the amphibious version. A Studebaker Weasel was the first vehicle to roll onto Normandy Beach on June 6, 1944.
More toy Studes can be found in the Stude Stuff area of this page and on my Studebaker Toys Home Page.
Click here for information on ordering hard to find Studebaker toys made by manufacturers such as Johnny Lightning, Racing Champions, Hot Wheels, Matchbox, Muscle Machines, Maisto, and EKO.
Scratch Built Resin 1964 Studebaker Daytona

Tim Palmer of Fairbanks, Alaska made this scratch built 1964 Daytona Hardtop from a block of resin. Tim started making Bricklin models and has expanded into Studebakers. Tim has created a very nice 1964 Daytona Hardtop model and looking for Studebaker fans who might be interested in owning a copy for themselves. Tim carves the original from a block of resin, makes a rubber mold, and casts additional copies in resin. The models are then hand painted and detailed. Here are examples of this model in red and blue. Further information is available on Tim's Brickin Factory website or you can contact Tim directly at tdpalmer@gci.net.
Studebaker Toy Treasures Book

Jim Geary's book Studebaker Toy Treasures is the standard reference collectors of Studebaker Toys. This wonderful book has 294 pages of color pictures and details on hundreds of Studebaker toys. Publication date is 2004 and just about every Studebaker toy and model produced up to that time is pictured and cataloged. Jim is making the book available for the reduced price of $28 including shipping. This is a great deal since most vendors sell this book for $39.95 plus shipping. Jim will sign the book if requested. Jim can be contacted at sanjim76@live.com or send payment to Jim Geary, 181 Allendale Hills Road, Franklin, NC 28734.
---
---
---
---
* * * This Page On Line Since October 1995 * * *
---
Published 8/1/2013