---
BILL
JACKAMEIT'S
STUDEBAKER
PAGE
---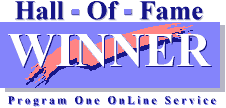 ---
---
Welcome fans of the pride of South Bend. I am a long-time Studebaker fan and Studebaker Driver's Club member, having owned a 1957 Silver Hawk in high school and a 1959 Lark Regal Hardtop in college. Since then, I have owned other Studes as hobby cars including a 1962 Champ Pickup, a 1964 Canadian Commander Special, a 1962 GT Hawk, a 1960 Lark Regal 4-door, a 1957 Silver Hawk (not the same one I owned in high school -- that one I wrecked) and a 1949 Champion Starlight Coupe. My current Stude is a 1964 Challenger Wagonaire sliding roof station wagon. I will build this page as time allows. If you have any suggestions or comments, please send me a message. Both text and image contributions are welcome.
---
STUDE OF THE MONTH
FEBRUARY 2016
1957 Packard Clipper Town Sedan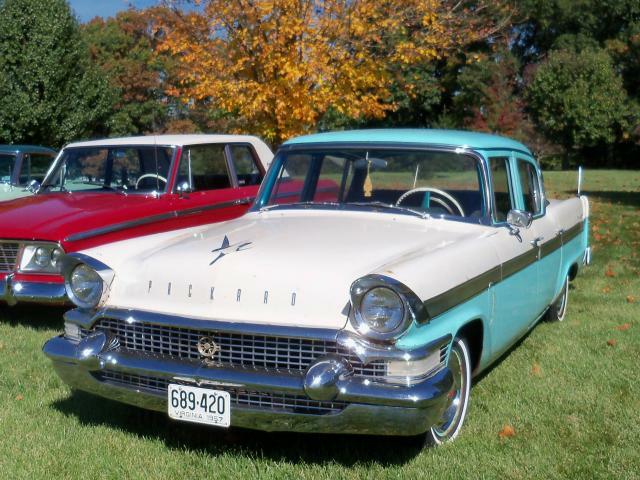 Rear Angle View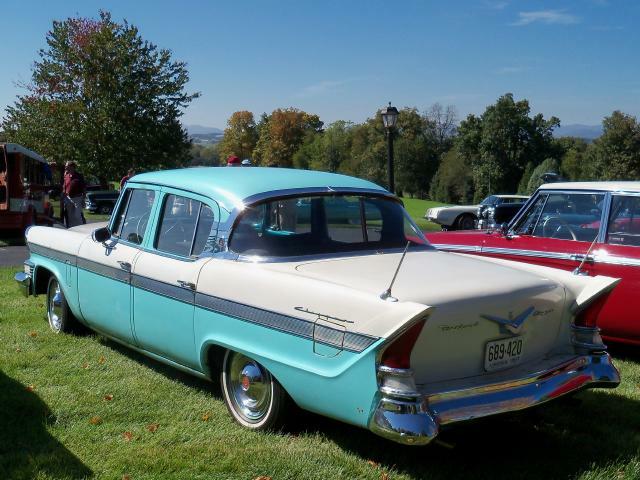 Front View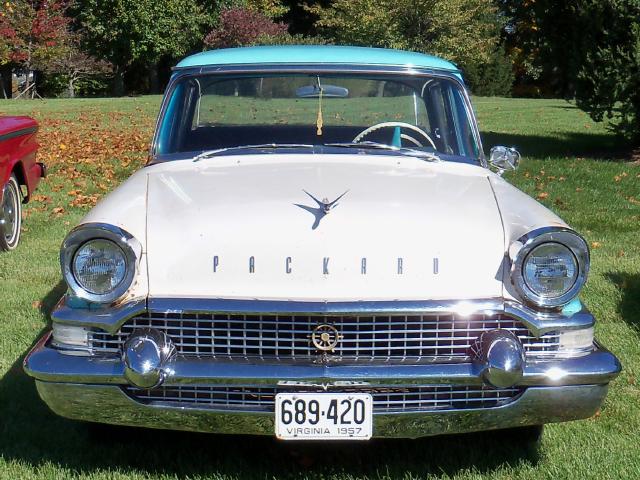 Rear View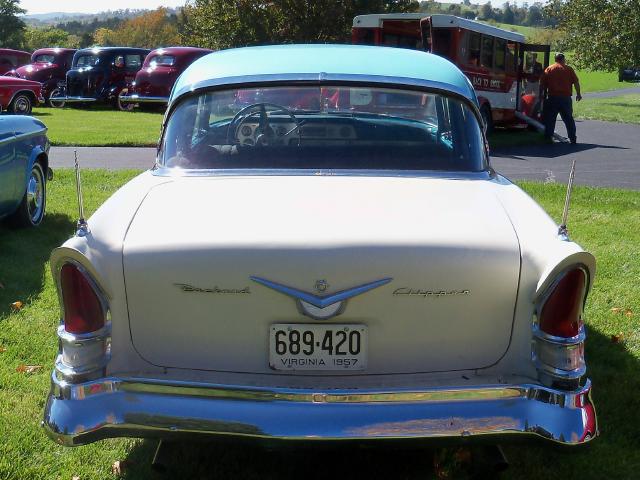 Interior and Dash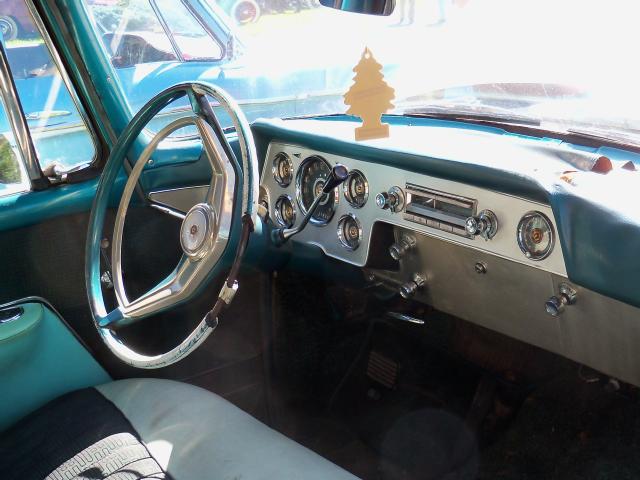 Under the Hood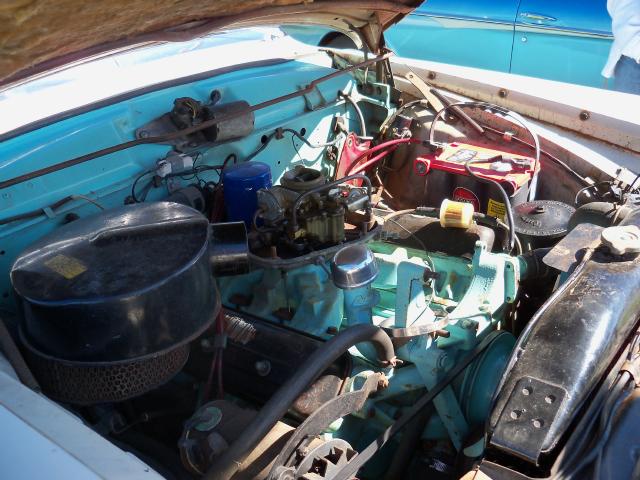 This survivor 1957 Packard Clipper Town Sedan belongs to Don Fitzsimons of Grottoes, Virginia. Don located the car a couple of years ago and brought it to Virginia from Illinois. It had been in storage for a number of years. The previous owner got it running and replaced the front brakes. Don has since replaced the rear brakes and changed out the rear axle for a Twin Traction unit. He also installed a new stainless steel exhaust system. The supercharger has been removed and will be reinstalled after it has been checked and rebuilt if necessary. It took Don about a year to get the car roadworthy.
The car has its original paint, original interior, and even its original spare tire. It is equipped with a Flightomatic automatic transmission and has power brakes but does not have power steering. The lack of power steering may be why the car once had a "suicide knob" installed on the steering wheel which unfortunately resulted in some damage to the steering wheel. The car is not missing any trim and has very little rust. Power windows were available but Don's car has has manual windows. The light blue engine black and black valve covers are original and correct for this car.
Don's Clipper has a factory "Wonderbar" signal seeking radio and dual power rear mounted antennas. The antennas are designed to extend when the radio is turned on and retract when it is turned off. Most 1957 Clippers had three-level two-tone paint. Don's Clipper is an attractive combination of Turquoise and Artic White. Here is a side view that shows the three-level paint scheme. Don intends to keep the car as an original survivor and driver.
The 1957 Clipper Town Sedan was based on the long wheel base Studebaker President Classic and used the supercharged 275 horsepower 289 cubic inch V8 from the Studebaker Golden Hawk. This kept horsepower the same as on the Packard engined 1956 Clipper. Interiors were upgraded and Packard styling features including front bumper bullets and 1956 Clipper tail lamps were added to the body. The result was quite handsome and tasteful compared to other mid-priced cars of the period.
Don Fitzsimons is a long-time Studebaker fan and SDC member. His 1962 Champ Pickup was Stude of the Month on this page in January 1996, his Chevy powered 1956 Golden Hawk appeared on this page in December 2005, and his 1963 Avanti R3 was Stude of the Month on this page in December 2011. Thanks to Don for providing the information about his 1957 Packard Clipper.
The pictures above were taken at the October 2015 Greater Virginia SDC "Studebakers d'Elegance" Meet held at the home of Chester and Nancy Bradfield in Bridgewater, Virginia. This annual event has no entry fee and no judging, just lots of interesting cars, typically from several states. In addition to many fine Studebakers, the event attracted street rods from the Valley Cruisers and "Brand X" cars belonging to local AACA members. Thanks to Chester and Nancy for once again opening their home for this great event.
If you own or once owned a Studebaker or related vehicle and would like to see your car as "Stude of the Month" or in the "Cool Studes" section, or if you have other pictures or material that you would like to contribute to this page, please e-mail me here. I can accept either electronic or hard copy images. The Main Page is issued every other month so the next edition will be April 2016.
---
All of the previous editions of the Main Page going back to October 1995 have been reposted. In the process of reposting the pages, I have made corrections and revisions as needed, and in some cases added material that was not used when a page was first posted due to download speed and file storage limitations. A complete list of Main Pages and Studes of the Month with links to each is located here.
If you have a particular interest in Bullet Nose Studebakers, visit Bill Junge's Bullet Nose Paradise which is dedicated to the 1950 and 1951 Bullet Nose models.
---
2014 INTERNATIONAL MEET
DOVER, DELAWARE
BONNEVILLE SPEED WEEK
STUDEBAKER SALT FLATS RACERS
ELECTRIC POWERED 1950
STUDEBAKER PICKUP TRUCK
STUDEBAKER NATIONAL MUSEUM
PICTURES FROM MY VISIT
VIRGINIA MUSEUM OF
TRANSPORTATION STUDEBAKERS
---
TEST YOUR STUDEBAKER KNOWLEDGE!
---
More Cool Studes
1953 Studebaker Champion Street Rod


Rear Angle View


Driver Side View


Under the Hood

This very cool 1953 Studebaker Champion Street Rod belongs to Ron and Gail Tesinsky of Billings, Montana. The roof has been chopped 4 1/2" with the windshield placed flush and tilted back 7" and custom flush three-piece back glass. All four wheel openings were flared, custom Hawk style fins were added to the rear quarters, and the trunk lid was custom fabricated with a Mustang spoiler. Power comes from a Ford Mustang Cobra 4.6 liter DOHC 32 valve engine with a Tremec 5-speed transmission and Positraction rear end. The IFS front and IRS rear suspension are from a 1986 Jaguar XJS. Stopping power is provided by four-wheel disc brakes.
Amenities include power steering, power windows, power seats, keyless entry, an alarm system, air conditioning, cruise control, and a modern eight speaker sound system. The interior is from a Mustang Cobra, the door handles are Chrysler, and the exterior rear view mirrors are late model Buick Century units. The car is nosed and decked and has no exterior chrome trim. A modern pneumatic strut system has been added to the trunk lid. Paint is House of Kolor Tangerine Kandy over PPG Concept Gloss Black. The bumpers, front grilles, headlight rims, and taillight rims are all painted.
The pictures were taken by Bill Junge at the October 2015 Relics and Rods "Run to the Sun" Car Show in Lake Havasu City, Arizona. The Run to the Sun has been held each October since 1977 making this the 38th annual show. It is one of the largest car shows in the Southwest typically attracting over 800 entries. The next iteration of this long-running show will be held October 19-23, 2016. Thanks to Bill for sending the pictures and information regarding this very cool Stude.
---
DAN'S STUDEBAKER CROSSWORD PUZZLES
Dan Armstrong from Mansfield, Texas has created a number of crossword puzzles and games for car nuts. These are available on-line at Dan's Extreme Car Puzzles. Dan has a strong interest in Studebakers, particularly the 1956 Sky Hawk, the performance equipped 1963 Lark Daytona, and the performance equipped 1963 and 1964 GT Hawks. The Studebaker crosswords are copyright by Dan Armstrong and are used with his permission. Thanks to Dan for providing the link and the downloadable Studebaker crossword puzzles for readers of this page to enjoy.
---
Nick Bodemer's Studebaker Dealer Inventory Project was started in June 2011 and includes a growing number of pictures, articles, ads, and other items related to former Studebaker dealerships. Well worth a visit. If you have a Google account you can join the site through Google Friend Connect.
---
STUDE MISCELLANY
1963 Lark Daytona Hardtop Project


Rear View


Body Stripped to Steel


Under the Hood

Gary Goodson of San Diego, California sent some pictures of his 1963 Studebaker Lark Daytona Hardtop project. Gary's Daytona is equipped with a 259 cubic inch V8 and Flightomatic automatic transmission. Gary has installed an electric fuel pump and fuel pressure regulator and reports that the motor runs smooth and strong. Except for some surface rust that has been dealt with the car is basically solid and rust free. The car is currently in black primer and the wheels have been painted the correct factory color.
Studebaker dropped the lower level trim Regal Hardtop for the 1963 model year so all 1963 Lark body hardtops were Daytonas of which 3,763 were produced. Of these, 2,214 were V8 powered including a few equipped with optional Avanti R Series performance engines. Given that 1963 GT Hawk production was 4,364 units, a 1963 Daytona Hardtop is a relatively rare car, even compared to a GT Hawk of the same model year.
Thanks to Gary for sending the pictures and information about his 1963 Daytona Hardtop project.
1963 Champ Pickup from Canada


Rear Angle View

Sidney Samek of Manning, Alberta sent some pictures of his 1963 Studebaker Champ Pickup in the snow. Sidney's Champ is equipped with a 289 cubic inch V8 with a two barrel carburetor and overdrive. The truck is a barn find that was originally sold in California. A service sticker on the door from 1967 shows an oil change at 33,350 miles. The current mileage is just over 44,000.
Manning, Alberta with a population of 1,164 is known as "The Land of the Mighty Moose." Manning was named after a former Premier of Alberta. The town sprung up after the Second World War in the valley of the Notikewin River. Manning lies north of the 55th parallel nestled in northern Alberta's Peace River Country.
Thanks to Sidney for sending the pictures and information about his Champ.
---
Did you know that Michael Kelly's New Avanti Motor Corporation signed a deal to produce the VW based Brazilian Puma Sports Car? I didn't think so! The deal fell through when Kelly ran out of money. To learn more about the Puma, visit my Puma Sports Cars Site.
---
STUDE TOY OF THE MONTH
Atlas Dinky Studebaker Milk Truck







Atlas Editions continues to issue variations of the French Dinky Studebaker M Series Truck. This attractive reproduction of the DY 25 O Studebaker Nestle Milk Truck comes neatly packed in an original style box. Original examples of this model in mint condition are very hard to find and bring well over $100 if you can find one. I purchased this Atlas reproduction on eBay for just under $37 with shipping from a vendor in China. The quality is excellent and the paint colors are close to the original although the blue appears to be just a bit darker.
As noted above, the Atlas Dinky Toys line includes several versions of the French Dinky Toys Studebaker M Series Truck. Here is a picture of the Atlas M Series Stake Bed Truck, M Series Nestle Milk Truck, and Atlas M Series Dump Truck together. The stake bed and dump truck were also purchased on eBay, the stake bed from a vendor in the U.K. and the dump truck from a vendor in France. Other versions of the Atlas M Series Truck include a wrecker and a covered back. The Atlas Dinky line also includes a 1939 Commander Coupe and a 1955 Commander Hardtop.
Atlas Editions markets an extensive line of adult collectibles including a 1:43 scale "Spirou et Fantasio" 1953 Starliner Hardtop that was featured on this page in December 2008 and a 1:43 scale 1947 Studebaker Commander in the Tintin Series that was featured on this page in June 2012.
More toy Studes can be found in the Stude Stuff area of this page and on my Studebaker Toys Home Page.
Click here for information on ordering hard to find Studebaker toys made by manufacturers such as Johnny Lightning, Racing Champions, Hot Wheels, Matchbox, Muscle Machines, Maisto, and EKO.
Studebaker Toy Treasures Book

Jim Geary's book Studebaker Toy Treasures is the standard reference collectors of Studebaker Toys. This wonderful book has 294 pages of color pictures and details on hundreds of Studebaker toys. Publication date is 2004 and just about every Studebaker toy and model produced up to that time is pictured and cataloged. Jim is making the book available for $28 plus $10 for shipping. Jim will sign the book if requested. Jim can be contacted at sanjim76@live.com or send payment to Jim Geary, 181 Allendale Hills Road, Franklin, NC 28734.
---
---
---
---
* * * This Page On Line Since October 1995 * * *
---
Published 2/1/2016