---
BILL
JACKAMEIT'S
STUDEBAKER
PAGE
---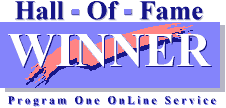 ---
---
Welcome fans of the pride of South Bend. I am a long-time Studebaker fan and Studebaker Driver's Club member, having owned a 1957 Silver Hawk in high school and a 1959 Lark Regal Hardtop in college. Since then, I have owned other Studes as hobby cars including a 1962 Champ Pickup, a 1964 Canadian Commander Special, a 1962 GT Hawk, a 1960 Lark Regal 4-door, a 1957 Silver Hawk (not the same one I owned in high school -- that one I wrecked) and a 1949 Champion Starlight Coupe. My current Stude is a 1964 Challenger Wagonaire sliding roof station wagon. I will build this page as time allows. If you have any suggestions or comments, please send me a message. Both text and image contributions are welcome.
---
STUDE OF THE MONTH
AUGUST 2016
Avanti Powered 1955 Conestoga Station Wagon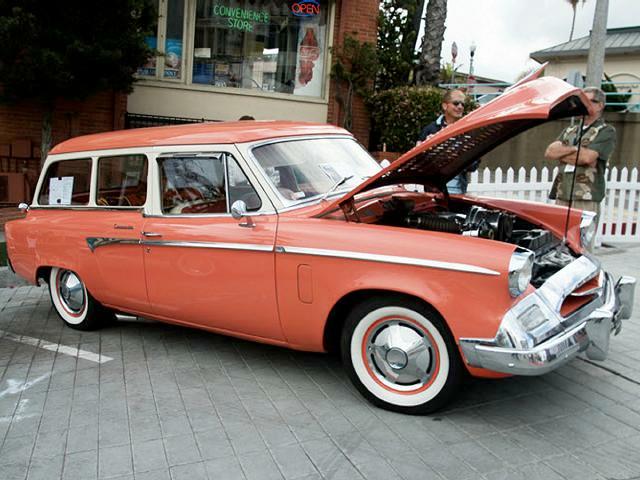 Driver Side View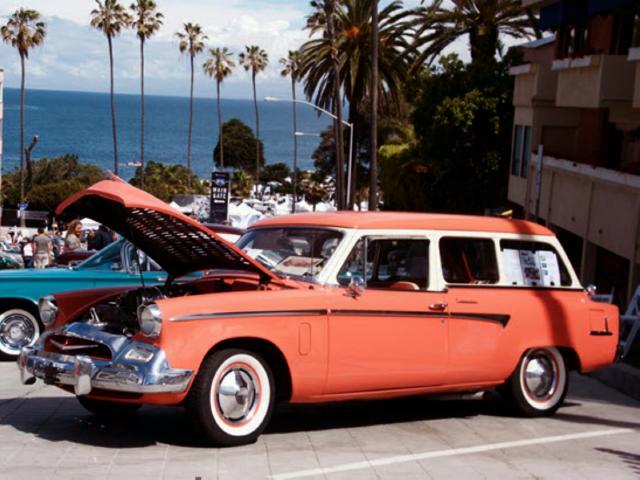 Rear Angle View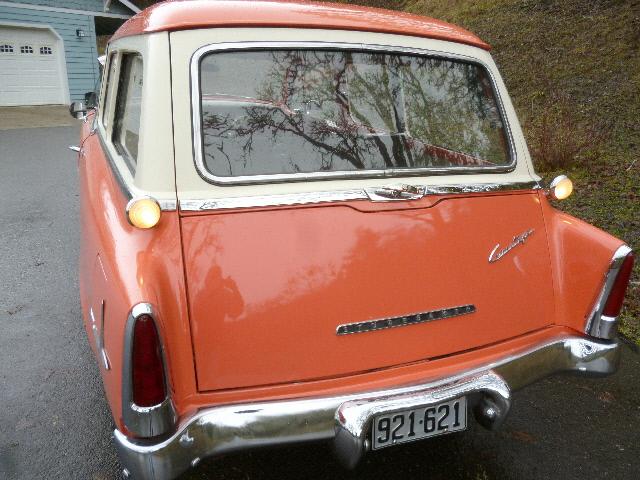 Tailgate Open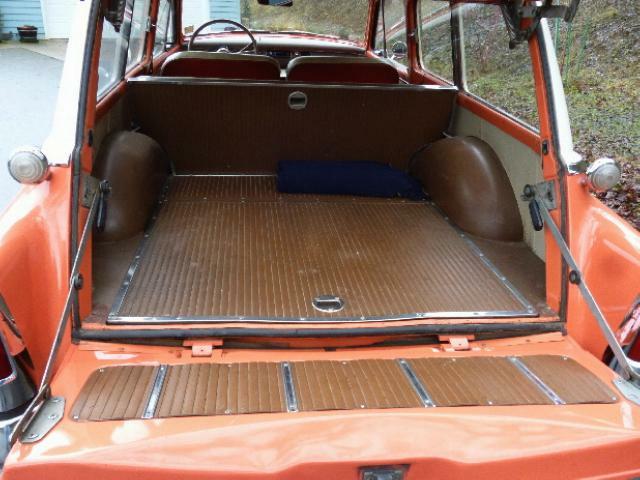 Interior and Dash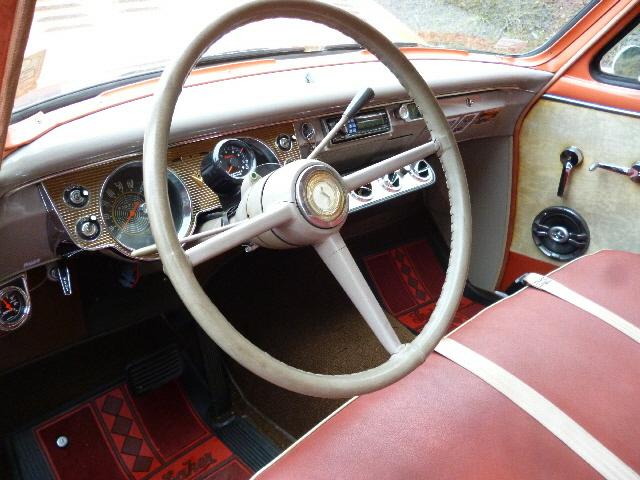 Under the Hood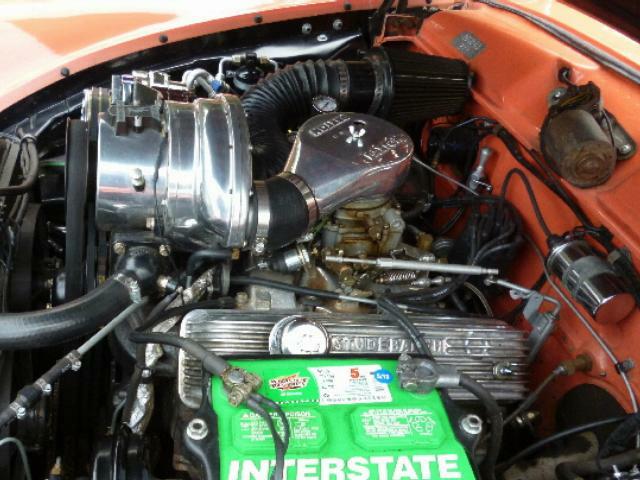 This Avanti Powered 1955 Studebaker Conestoga Station Wagon is owned by Keith Wahl of La Jolla, California. It is an early 1955 model in that it does not have the "Ultravue" wrap-around windshield that was part of the mid-year "Ultra Vista" styling refresh. The new windshield was used on sedans and wagons but not on coupes or hardtops. Keith believes he is the fifth owner. Former owners include John Louraine of Seattle, Washington who bought it out of Ohio in early 1998 and Bob Halgren of La Mesa, California who purchased the car from John the following year. After rebuilding the car Bob and Mimi Halgren drove it around the country and later sold it to Dennis Napier of San Diego, California who in turn sold it to Keith in February 2016. Here is a closeup shot of the "Conestoga" script on the tailgate.
When Bob Halgren acquired the car it had a nice original interior but there were significant rust issues. The floor boards, body mounts, inner lower panels, and frame bottom flat sections were all badly rusted. There was heavy surface rust on the suspension and brake components. Bob sandblasted the frame and installed new bottom metal, repaired the floor boards and body mounts with metal, and remediated all of the other rust. He also added 128 louvers to the hood and repainted the hood and roof in the original Pima Red which actually looks more like a shade of coral. This shot of the engine compartment shows the extensively louvered hood. With both an air conditioner compressor and a suprcharger under the hood, the louvers help to keep the engine cool in hot weather.
The car was originally equipped with a 224 cubic inch Studebaker V8 as used in early 1955 Commanders. Bob Halgren swapped this out for a built Studebaker 289 with R2 cam and lifters, deep-dish pistons with chrome rings, R2 fuel pump, an Edelbrock 600 CFM carburetor, McCullogh supercharger, and an Ed Hanson custom exhaust system. Bob also converted to car to 12 volts with a complete rewire, Pertronix distributor and coil, and a 12 volt alternator. The car also received a GM 700R4 Turbo-Hydramatic automatic transmission and the original 3.31 gears were changed to 3.73. Other modificatios included the addition of a three-row high efficiency radiator and dual electric cooling fans. Bob also in stalled an under dash air conditioning system from Southern Air.
Since acquiring the Conestoga Keith has continued to upgrade and improve it. He has repainted the front, redone the brakes, and installed a custom set of electronic digital gauges including tachometer, boost, and fuel pressure mounted in an original style McCullough tri-gauge boost cluster. He has also upgraded the stereo system to a unit with Bluetooth and USB capability, The wagon now sports Regal "butter knife" side trim, President fender spears with functional LED turn signals, and Avanti wheel covers. It was originally a lower level "Deluxe" trim model which is devoid of side trim. Keith notes that the wagon is a joy to drive with plenty of power. It certainly makes a great grocery getter with all the cargo space and fold down rear seat.
Keith's custom 1953 Champion Starlight Coupe appeared on this page in February 2013. He also owns a 1963 Avanti.
Thanks to Keith for sending the pictures and information about his very cool 1955 Studebaker Conestoga Station Wagon.
If you own or once owned a Studebaker or related vehicle and would like to see your car as "Stude of the Month" or in the "Cool Studes" section, or if you have other pictures or material that you would like to contribute to this page, please e-mail me here. I can accept either electronic or hard copy images. The Main Page is issued every other month so the next edition will be October 2016.
---
All of the previous editions of the Main Page going back to October 1995 have been reposted. In the process of reposting the pages, I have made corrections and revisions as needed, and in some cases added material that was not used when a page was first posted due to download speed and file storage limitations. A complete list of Main Pages and Studes of the Month with links to each is located here.
If you have a particular interest in Bullet Nose Studebakers, visit Bill Junge's Bullet Nose Paradise which is dedicated to the 1950 and 1951 Bullet Nose models.
---
2014 INTERNATIONAL MEET
DOVER, DELAWARE
BONNEVILLE SPEED WEEK
STUDEBAKER SALT FLATS RACERS
ELECTRIC POWERED 1950
STUDEBAKER PICKUP TRUCK
STUDEBAKER NATIONAL MUSEUM
PICTURES FROM MY VISIT
VIRGINIA MUSEUM OF
TRANSPORTATION STUDEBAKERS
---
TEST YOUR STUDEBAKER KNOWLEDGE!
---
More 2016 York Swap Meet Pictures
1947 Studebaker M Series Pickup


Rear Angle View


Custom Late Model Avanti


Rear Angle View


1964 Studebaker Gran Turismo Hawk


With Another White 1964 GT Hawk


Custom 1953 Starliner Hardtop

Here is another batch of photos taken at the March 2016 Studebaker York Swap Meet. The beautiful 1947 M Series Pickup has Pennsylvania plates "1947" so I have concluded that it is a 1947 model. The custom late model Avanti also has Pennsylvania plates so it is likely a local car. The two white 1964 Gran Turismo Hawks are rare cars as only 1,767 of this model were produced before production shut down in South Bend in December 1963. The Hawks are not identical in that one has a blue interior and one has a red interior. The custom 1953 Starliner Hardtop was spotted in the Car Corral for sale area.
If anyone can provide the names of any of the owners or information about any of these vehicles I will update the page accordingly.
The next Studebaker York Swap Meet will be held March 9, 10, and 11, 2017. The raffle car for 2017 is a 1957 Golden Hawk. Information on the meet can be found on the Keystone Region web site.
---
DAN'S STUDEBAKER CROSSWORD PUZZLES
Dan Armstrong from Mansfield, Texas has created a number of crossword puzzles and games for car nuts. These are available on-line at Dan's Extreme Car Puzzles. Dan has a strong interest in Studebakers, particularly the 1956 Sky Hawk, the performance equipped 1963 Lark Daytona, and the performance equipped 1963 and 1964 GT Hawks. The Studebaker crosswords are copyright by Dan Armstrong and are used with his permission. Thanks to Dan for providing the link and the downloadable Studebaker crossword puzzles for readers of this page to enjoy.
---
Nick Bodemer's Studebaker Dealer Inventory Project was started in June 2011 and includes a growing number of pictures, articles, ads, and other items related to former Studebaker dealerships. Well worth a visit. If you have a Google account you can join the site through Google Friend Connect.
---
STUDE MISCELLANY
1956 Studebaker Golden Hawk


Note Seat Belt on Door

Bill Ladroga of Sarasota, Florida sent some additional pictures of his former 1956 Golden Hawk that was Stude of the Month on this page in October 2012. The car is currently owned by Bill's son Tom. Here is a picture of the big Packard 352 cubic inch engine under the hood. This engine was rated at 275 horsepower with maximum torque of 380 lb. ft. at 2800 rpm. Studebaker only used the Packard V8 engine in 1956 and it was only used in the Golden Hawk. A smaller 320 cubic inch version of the Packard V8 was purchased by American Motors for use in 1955 Nash and Hudson cars.
Bill currently owns a 1962 Gran Turismo Hawk that was Stude of the Month on this page in June 2016.
Thanks to Bill for sending the pictures and information about former 1956 Golden Hawk.
Canadian 1964 Daytona Convertible

Bill Parsons sent this picture of his Canadian assembled 1964 Studebaker Daytona Convertible. This is a relatively rare car in that only 702 Studebaker convertibles were built for the 1964 model year. Of these, only 286 were assembled in Canada at the Hamilton, Ontario Plant. All of the South Bend cars had V8 engines but 55 of the Canadian assembled cars had six cylinder engines. Bill's Daytona is Astra White with a black top and red interior.
The Daytona was left to Bill's wife in the early 1990's by her father. It has a V8 engine and manual shift. Bill has been working to get the car roadworthy having gone through the brake system and and rebuilding the clutch. The car also has a replacement engine. Bill's goal is to get the car to a point where it can be driven regularly. He says that he is looking forward to taking his wife out for rides like when she was a kid.
Thanks to Bill for sending the pictures and information about his rare 1964 Daytona Convertible.
---
Did you know that Michael Kelly's New Avanti Motor Corporation signed a deal to produce the VW based Brazilian Puma Sports Car? I didn't think so! The deal fell through when Kelly ran out of money. To learn more about the Puma, visit my Puma Sports Cars Site.
---
STUDE TOY OF THE MONTH
Corgi Juniors 1964 Wagonaire Camera Car







The Corgi Juniors 1:64 scale 1964 Studebaker Wagonaire Camera Car was issued as a Corgi Juniors model in metallic blue and metallic green and as a Husky model in yellow. Of the examples in my collection, the Corgi Juniors version has a cast metal base and cast silver wheels with rubber tires and the Husky version has a plastic base and one piece black plastic wheels. Late issues had all plastic "Whizzwheels" to compete with Mattel Hot Wheels.
The Corgi Juniors Studebaker Wagonaire Camera Car is similiar to the camera wagons used by United Press International as shown in this old black and white publicity photo. The Wagonaires in the photo are 1963 models but there are indications that 1964 Wagonaires were also used as camera wagons. The unique sliding roof of the Wagonaire made it ideal for use as a camera car. Here is a picture of a metallic blue Corgi Juniors Wagonaire Camera Car and a yellow Husky Wagonaire Camera Car.
An ambulance version of this casting was issued both as a Corgi Juniors model and as a Husky Model. The ambulance version has a sliding plastic roof, drop down tailgate, removable stretcher, and ambulance style interior. Here is a picture of a Corgi Juniors Wagonaire Ambulance and here is a picture of the realtively rare metallic green Corgi Juniors Camera Car with Whizzwheels. A Husky non-ambulance version with sliding roof was issued in light yellow.
More toy Studes can be found in the Stude Stuff area of this page and on my Studebaker Toys Home Page.
Click here for information on ordering hard to find Studebaker toys made by manufacturers such as Johnny Lightning, Racing Champions, Hot Wheels, Matchbox, Muscle Machines, Maisto, and EKO.
Studebaker Toy Treasures Book

Jim Geary's book Studebaker Toy Treasures is the standard reference collectors of Studebaker Toys. This wonderful book has 294 pages of color pictures and details on hundreds of Studebaker toys. Publication date is 2004 and just about every Studebaker toy and model produced up to that time is pictured and cataloged. Jim is making the book available for the reduced price of $28 including shipping. This is a great deal since most vendors sell this book for $39.95 plus shipping. Jim will sign the book if requested. Jim can be contacted at sanjim76@live.com or send payment to Jim Geary, 181 Allendale Hills Road, Franklin, NC 28734.
---
---
---
---
* * * This Page On Line Since October 1995 * * *
---
Published 8/1/2016