---
BILL
JACKAMEIT'S
STUDEBAKER
PAGE
---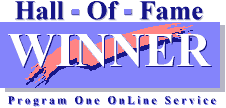 ---
---
Welcome fans of the pride of South Bend. I am a long-time Studebaker fan and Studebaker Drivers Club member, having owned a 1957 Silver Hawk in high school and a 1959 Lark Regal Hardtop in college. Since then, I have owned other Studes as hobby cars including a 1962 Champ Pickup, a 1964 Canadian Commander Special Sedan, a 1962 GT Hawk, a 1960 Lark Regal 4-door, a 1957 Silver Hawk (not the same one I owned in high school -- that one I wrecked) and a 1949 Champion Starlight Coupe. My current Studes are a 1964 Challenger Wagonaire Station Wagon with sliding roof and a 1964 Daytona Sedan. I will build this page as time allows. If you have any suggestions or comments, please send me a message. If you expeience a problem with the e-mail link, the address is wj2d44@gmail.com. Both text and image contributions are welcome.
---
STUDE OF THE MONTH
JUNE 2018
1964 Commander 4-Door Sedan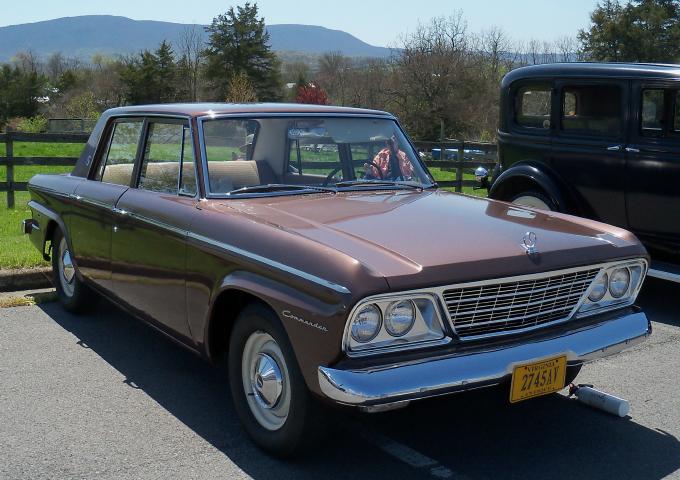 Rear Angle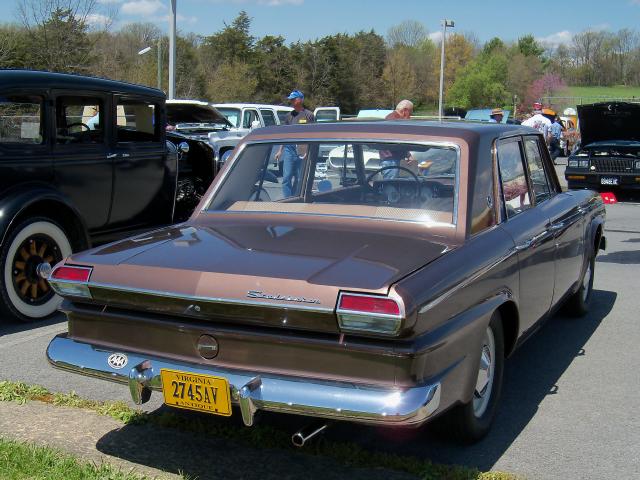 Front View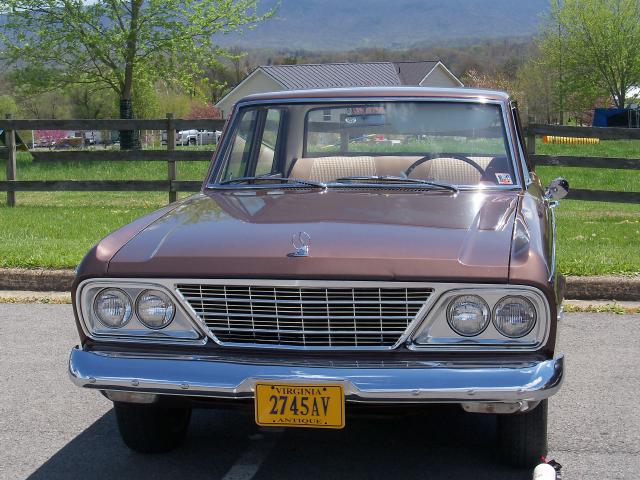 Rear View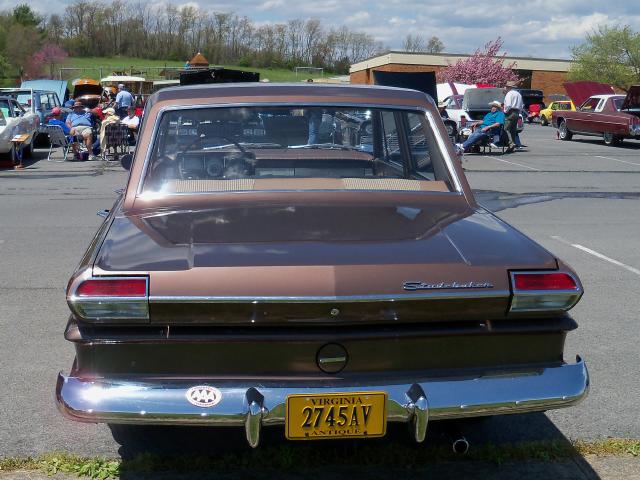 Interior and Dash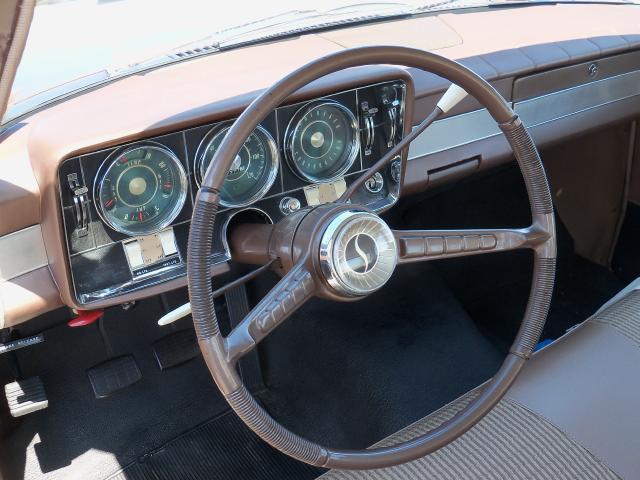 Under the Hood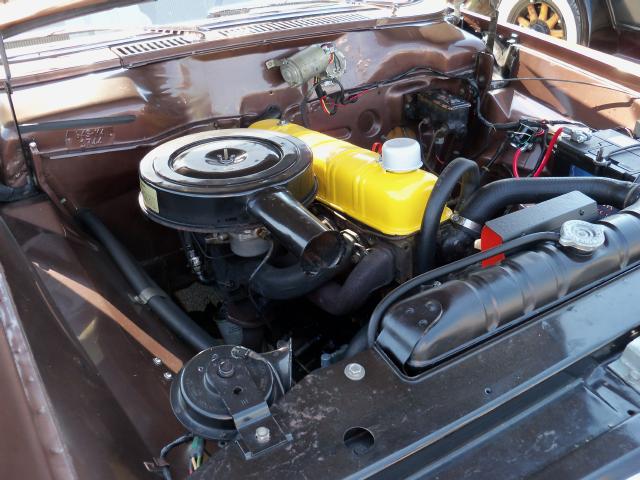 This sharp 1964 Commander 4-Door Sedan belongs to Brian Munsey of Glen Allen, Virginia. Brian's Commander is an unrestored survivor with only 23,000 miles on the odometer. The paint and interior are original and both are in outstandng condition. The exterior color is Bermuda Brown which is quite attractive and also seems to hold up well over time. The car even has the original rubber floor mats that were used on Challengers and Commanders in lieu of carpet. The chrome, aluminum, and stainless steel trim are all in excellent condition. Brian drove his car to the meet from Glen Allen near Ricmond a distance of about 130 miles. The car is equipped with modern radial tires and except for an aftermarket oil breather cap and a nonstock exhaust extension remains as built at the factory.
Brian's car was entered in the Driver Participation Class which is a class for vehicles 25 years of age or older that are driven to shows and cruises. As such, DPC vehicles can be upgraded to include items such as radial tires as well as modern air conditioning, newer sound systems, etc. They can also have been repainted and the interiors reupolstered. This differs from the Historic Preservation of Orginal Features Class which requires that vehicles be maintained as original in every way. Only normal wear parts such as tires and exhaust sytems can be replaced and then it must be with the original type. Brian's car could easily compete successfully in HPOF with a change to tghe correct size bias ply tires.
Options on the Commander include dual headlights and Climatizer heater defroster but it is otherwise a very basic car. Like many Studebakers of this era it was built without a factory radio. Studebaker dealers typically ordered cars without radios in the event buyers might not want a radio and it was profitable for the dealer to install one if the buyer did want a radio. It does not have bumper guards or full wheel covers which were often added by dealers to increase profit or at a buyer's requst. Actually, the standard small hubcaps look great with the original ivory color wheels, better in my opinion than whitewalls and full wheel covers on this model. Here is a side view of Brians's Commander that shows the wheels and hub caps with blackwall tires.
Designer Brooks Stevens did a masterful job of making the 1964 Lark-type Studebakers look new while retaining the basic structure of the 1963 model. The rear quarter panels on 1963 and 1964 sedans are the same even though the 1964 has a very different look at the rear. The 1964 models received new front fenders, a new trapezoidal grille, new hood, revised roof line, new trunk lid, and new tail lamps with integrated backup lights. Wagonaires received the new front end but were unchanged from the windshield back except for side and rear trim.
The pictures of Brian's Commander were taken at the 65nd Annual ODMA Meet held in April 2018 near Harrisonburg, Virginia. The meet was hosted by the Tri-County Region of the AACA. The Old Dominion Meet Assocation is the only non-governing association of its kind in the AACA. Judging criteria and awards follow those of the AACA with some exceptions. The ODMA consists of 14 AACA regions throughout Virginia.
My 1964 Challenger Wagonaire shown here on the show field received its Senior Award at the 2018 ODMA Meet. Thus there were two 1964 Studebakers at the meet.
Thanks to Brian Munsey for providing the information about his really nice original 1964 Commander.
If you own or once owned a Studebaker or related vehicle and would like to see your car as "Stude of the Month" or in the "Cool Studes" section, or if you have other pictures or material that you would like to contribute to this page, please e-mail me here at wj2d44@gmail.com. I can accept either electronic or hard copy images. The Main Page is issued every other month so the next edition will be August 2018.
---
All of the previous editions of the Main Page going back to October 1995 have been reposted. In the process of reposting the pages, I have made corrections and revisions as needed, and in some cases added material that was not used when a page was first posted due to download speed and file storage limitations. A complete list of Main Pages and Studes of the Month with links to each is located here.
If you have a particular interest in Bullet Nose Studebakers, visit Bill Junge's Bullet Nose Paradise which is dedicated to the 1950 and 1951 Bullet Nose models.
---
2014 INTERNATIONAL MEET
DOVER, DELAWARE
BONNEVILLE SPEED WEEK
STUDEBAKER SALT FLATS RACERS
STUDEBAKER NATIONAL MUSEUM
PICTURES FROM MY VISIT
VIRGINIA MUSEUM OF
TRANSPORTATION STUDEBAKERS
---
TEST YOUR STUDEBAKER KNOWLEDGE!
---
SEEN AT BRIDGEWATER
1964 Studebaker Avanti R1 Coupe


Rear Angle


Interior and Dash


1953 Commander Starliner Hardtop


Rear Angle


Another View

The 1964 Avanti R1 Coupe belongs to Paul Johnson of Harpers Ferry, West Virginia. The exterior color is Avanti Gray and the interior color is Claret Red. Paul bought the car from an eBay listing in May of 2010 and picked it up near Memphis, Tennessee. The car was originally delivered to North Park Sales and Service in Chicago, Illinois. it was equipped with automatic floor shift, Twin Traction rear, silent mufflers, air conditioning, power steering, electric windows, windshield sun band, tinted glass side windows, AM/FM radio with rear speaker, electric windshield washer, and seat belts. Paul's Avanti was Stude of the Month on this page in June 2014. Paul also owns a Canadian built 1964 Daytona Wagonaire that he picked up new at the Hamilton factory.
The 1953 Studebaker Commander Starliner Hardtop belongs to John Monroe of Edinburg, Virginia. John's Commander is equipped with the Studebaker 232 cubic inch overhead valve V8 rated at 120 horsepower and three speed manual transmission with optional overdrive. Other options include all vinyl pleated upolstery, push button radio, inside control roll-up antenna, bumper end guards, hood ornament, and wire wheel covers. This particular car was assembled in the U.S. and was sold new in Canada. John purchased the car from its Canadian owner and drove it back to the U.S. The fact that it was a U.S. assembled car made it easier to bring it home from Canada. John's Commander was Stude of the Month on this page in April 2006.
Both of these cars show the benefit of lomg-term ownership. Paul has owned the Avanti for eight years plus and John has owned his Commander for twelve years plus. The cars look as good or better than they did when they previously appeared on this page. Studebaker owners are stewards of a piece of automotive history and both Paul and John are providing excellent stewardship.
Unfortunately, the 2017 Bridgewater event will be the last. Thanks to Chester and Nancy for once again opening their home for this great event. I'll include more pictures from the Bridgewater Meet in future editions of this page as space allows.
---
DAN'S STUDEBAKER CROSSWORD PUZZLES
Dan Armstrong from Mansfield, Texas has created a number of crossword puzzles and games for car nuts. These are available on-line at Dan's Extreme Car Puzzles. Dan has a strong interest in Studebakers, particularly the 1956 Sky Hawk, the performance equipped 1963 Lark Daytona, and the performance equipped 1963 and 1964 GT Hawks. The Studebaker crosswords are copyright by Dan Armstrong and are used with his permission. Thanks to Dan for providing the link and the downloadable Studebaker crossword puzzles for readers of this page to enjoy.
---
Nick Bodemer's Studebaker Dealer Inventory Project was started in June 2011 and includes a growing number of pictures, articles, ads, and other items related to former Studebaker dealerships. Well worth a visit. If you have a Google account you can join the site through Google Friend Connect.
---
STUDE MISCELLANY
French 1957 Champion Restoration


Fresh Paint with Engine Removed


Rebuilt Engine Installed


Finished Product Front Angle


Finished Product Rear Angle


Beautifully Redone Interior

Gerard Chapuis, who lives near Clermont-Ferrand in the center of France, sent in pictures of the restoration of his 1957 Studebaker Champion 4-Door Sedan. The first picture shows the car in its unrestored state. It had been sitting outside in a garden for 27 years. Gerard estimates that the restoration took about 2,000 hours. The rusted areas were repaired and the car was repainted in Lilac which was a 1957 Packard Clipper color and Shasta White which was a 1955 Studebaker color. The interior has been beautifully redone in black and white cloth and vinyl with new carpet and Lilac painted door trim and dash. Here is a picture of the back seat area.
The engine is a 185 cubic inch flathead six that was bored and completely rebuilt and the transmission is a three speed manual with overdrive. The cartridge style oil filter is an aftermaket item. The entire engine compartment is nicely detailed. Gerard's Champion is a Regal trim model and is equipped with a Climatizer heater defroster. The car has dual exterior rear view mirrors and has the small dog dish style hubcaps that were standard but were often replaced with optional full wheel covers.
Gerard's 1957 Champion is one of only 247 Regal 4-Door models produced, all for export. U.S. market 1957 Champions were either Custom or Deluxe models, with Deluxe being the higher trim model. As far as Gerard knows, his is the only 1957 Studebaker Champion 4-Door Sedan in France.
Gerard also owns a 1956 Flight Hawk which appeared on this page in October 2011 and in August 2012 after a complete restoration and a 1963 Avanti R1 that appeared on this page in August 2013. Both cars can be seen in backagorond in the second picture above. Thanks to Gerard for sending the pictures and information on his very sharp Studebaker Champion Sedan.
---
Did you know that Michael Kelly's New Avanti Motor Corporation signed a deal to produce the VW based Brazilian Puma Sports Car? I didn't think so! The deal fell through when Kelly ran out of money. To learn more about the Puma, visit my Puma Sports Cars Site.
---
---
STUDE TOY OF THE MONTH
National Products 1949 Studebaker 2R16









This 1:25 scale National Products Studebaker 2R16 Open Back Truck with dual rear wheels is a custom modification of what was originally a stake side truck. Here is a view without the barrel load and here is an unmodified example with the stake sides intact. The stake areas were removed and smoothed and the truck was repainted in a good match for the original Clover Green. The windshield and side windows are bare metal as would be correct on the original model. I purchased this example on eBay for $30 which I consider to be a bargain given that it has been skillfully modified and painted. The only things I did to the truck was change the front wheels which were white National Products reproductions not correct for this model to black wheels from an old Hubley farm plow and add the barrels as a load.
National Products manufactured a line of toy cars that were often used as promotional models by automobile dealers. The models were produced by the slush mold method which uses an alloy of zinc and aluminum. The production process involves pouring the slush alloy into a split metal mold and then inverting the mold to let the excess metal run out. National Products was purchased by Banthrico Industries in 1940. The National Products name remained on the promotional toy car line until 1951, after which all of the company's products were labeled as Banthrico models.
In addition the the 1949 Studebaker 2R16 Stake Side Truck, National Products issued a 1934 Studebaker Land Cruiser, 1947 and 1948 Studebaker Commander Starlight Coupes, and a 1949 Studebaker 2R Pickup Truck. The 1944 Land Cruiser had "Replica of the Giant Worlds Fair Studebaker" cast into the trunk lid. The 1948 version of the Commander Starlight and the 2R Pickup can usually be found on eBay for less than $100. The Worlds Fair Land Cruiser is typically more difficult to find and considerably more expensive to acquire.
More toy Studes can be found in the Stude Stuff area of this page and on my Studebaker Toys Home Page.
Click here for information on ordering hard to find Studebaker toys made by manufacturers such as Johnny Lightning, Racing Champions, Hot Wheels, Matchbox, Muscle Machines, Maisto, and EKO.
Studebaker Toy Treasures Book

Jim Geary's book Studebaker Toy Treasures is the standard reference collectors of Studebaker Toys. This wonderful book has 294 pages of color pictures and details on hundreds of Studebaker toys. Publication date is 2004 and just about every Studebaker toy and model produced up to that time is pictured and cataloged. Jim is making the book available for $28 plus $10 for shipping. Jim will sign the book if requested. This is a must for the serious Studebaker toy vehicle collector. Jim can be contacted at sanjim76@live.com or send payment to Jim Geary, 181 Allendale Hills Road, Franklin, NC 28734.
---
---
---
---
* * * This Page On Line Since October 1995 * * *
---
Published 6/1/2018